Recommended Accountants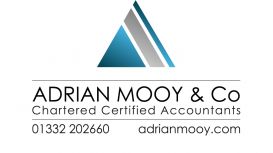 We are a firm of Chartered Certified Accountants and tax advisors in Derby. We offer a traditional personal service and welcome new clients. We specialise in cloud-based accounting solutions. Fast,

easy, touch-of-a-button accounting is the future. From start-up to exit and everything in-between - whether you're struggling with company formation, bookkeeping, or annual accounts and taxation, you can count on us at every step of your business's journey.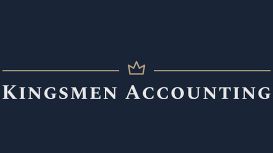 At Kingsmen Accounting, we specialise in Bookkeeping for all companies. We can also compile and submit your VAT Returns, Corporation Tax Returns, Self Assessment Returns, complete monthly payroll,

monthly or quarterly management accounts. We also extend to offering company secretarial services, as well as helping with your administrative processes.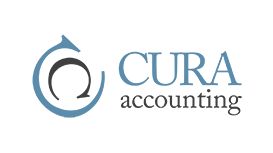 Here at Cura Accounting, we're a proudly-run small business accounting firm based in Bolton and covering surrounding areas. Whether you need ur temporarily for your start-up or longer-term to balance

your books, we'll be more than happy to help. As outsourced accountants, we can either work remotely or at your business premises for between 2-10 days per month. Throughout the years, we've worked with a diverse range of clients and sectors to help fulfil business needs. Call us today!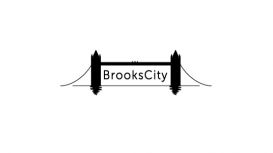 BrooksCity offers a full range of accounting and tax services to small and medium-sized businesses, startups and entrepreneurs in London. We work in partnership with you to become a key part of the

business, helping you identify ways in which you can increase profits, improve cash flow, and minimize tax liabilities. With our help, you will have a clear vision of your business and tax affairs on a continuous basis.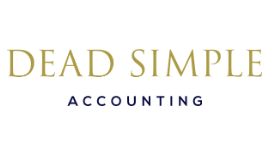 Dead Simple Accounting is an expert accountants based in Reading, Berkshire, offering accounting services for small businesses, freelancers, contractors, digital nomads, landlords and more. We also

offer an instant online tax return service, which is a fast, easy and convenient way to complete your tax return. We're certified Quickbooks, Xero, Sage and FreeAgent gurus, and can help you decide on the best solution for your needs. Whatever accounting services you're after, we're well reviewed and trusted by many, so get in touch today.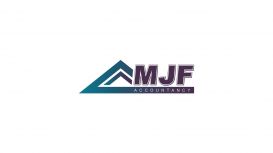 premium

(1)

0151 724 3960
MJF Accountancy Is a Liverpool based accountancy firm Incorporated in 2006. We are built on strong principles, expert knowledge and a whole range of skill sets that make us your perfect financial

partner. We take pride in the fact that we are not only a team of highly qualified and experienced accountants, but also being the safe pair of hands for a wide range of services. Whilst essentially we are a firm of chartered accountants, we are also friendly and approachable!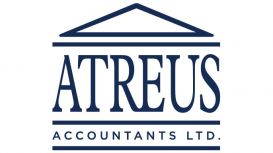 Atreus Accountants Ltd. is an accountancy firm that helps and supports small and medium-sized businesses and aspiring business owners in the financial running of their ventures. Situated in Wimborne,

Dorset we offer our clients a wide range of general accounting services from tax returns, bookkeeping to corporate accounts and payroll, as well as offering sound business and financial advice to both individuals and companies.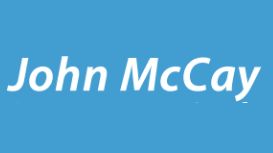 We are an accountancy practice based in Houston, Renfrewshire offering a full range of services aimed at small businesses. With over 25 years experience, we offer a wide range of accountancy services,

such as final accounts preparation, Tax, VAT, Payroll services and more. Whether you are a sole trader, partnership, limited company or looking to set-up a new business we can provide a specialised service to suit your needs.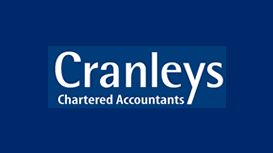 At Cranleys we pride ourselves on the unique and personalised services we offer our clients. We are proud to offer a range of business advisory support services in addition to the accounting and

taxation savings you would expect from a proactive firm of Chartered Accountants. We offer both a fixed, low hourly pay as you go service and a range of retainer service packages with prices starting at as little as Ј57 per month.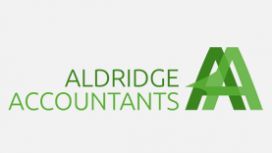 We are a well-established approachable accountancy firm with 30 years experience providing all aspects of accountancy and taxation advice. Whether you are an individual or large company we give all

our clients equal attention. We offer a free initial consultation and can often give home visits. We believe you will find our fees very competitive, the majority of which are on a "fixed fee" basis and terms are agreed prior to commencement of work.
---
Accounts will become a very important part of your business endeavours, therefore you are maybe wondering how to find the best and most reliable accountant. Since every pound counts for a business owner, you want to know where you stand by the end of every month and year, here is when a reliable and knowledgeable accountant will help you. While using accounting software can help you monitor your business costs, it is simply not enough for your business. There are many benefits of working with a reliable accountant and they extend beyond simply monitoring numbers and costs. If you make sure to choose a good, reliable, and reputable accountant, they can become the financial partner of your company for life. This is why you want to take your time and ensure the best choice when looking for an accountant.
Before you decide to hire an accountant, make sure you understand the four fundamental areas where an accountant can be much of a help.
Fundamental Areas of Accountant's Expertise
• Accountant can help you with business advisory – An accountant should be knowledgeable about the business environment of your company, also your tax situation, financial statements, etc. Once the accountant is knowledgeable of all these aspects, they will be able to fit all pieces together and help you come up with a business plan and a personal financial plan. An accountant should be able to provide you with helpful and knowledgeable advice on different business aspects from insurance to expansion and everything in between. A reliable accountant will be able to provide you with an objective and unbiased insight and opinion.
• Accountant can help you with book-keeping and accounting – Of course, the main expertise of an accountant is accounting and book-keeping. An accountant will help you by setting bookkeeping and accounting systems to help you monitor and manage your day-to-day business records. A good system set by a reliable accountant will allow you to evaluate the profitability of your business and modify prices if required. An accountant will also help you with monitoring expenses and tracking budget, spotting trends and reducing accounting fees, etc.
• Accountant can help you with tax advice – A good accountant will also provide you with help on tax-related issues and questions in two main areas: tax compliance and tax planning.
• Accountant can help you with auditing – Auditing is a service most commonly required by a bank when it comes to loans. There are many levels of auditing and an accountant can help you with preparing financial statements, the actual audit, and other aspects of auditing.
How to Choose an Accountant?
Of course, the best and often easiest way to find a reliable accountant is by getting referrals. You can get reliable referrals for an accountant usually from your attorney, banker, or business colleague because these are the professionals, who often need to work with an accountant. While a good accountant will often work for a big company, there are many reliable and experienced specialists, who are certified public accountants and work for middle- and smaller-sized companies and businesses too. It is very important to check if the accountant has a CPA. Once you narrow down your choice and settle on an accountant professional, it is important to consider and discuss with the accountant how much of the work will be done by your company and how much of the workload will be done by the accountant. In general, an accountant will be able to help you in three broad categories: recording transactions, assembling transactions, and generating returns and financial statements. It is important to determine in which category you will need the help of the accountant.
The next step when choosing an accountant is to interview them and see how you will "click". If you have narrowed down your choice to more than one accountant, make sure to arrange interviews with all of them. There are many questions you can ask in order to determine whether an accountant can be helpful to your business or not, most of them we will explore below.
Questions to Ask an Accountant
There are three main categories of questions you would like to ask the accounting specialists during the interview you arrange with them.
• Services – Is the accountant offering bookkeeping besides tax and auditing services? What about management consulting, estate planning? Does the accountant help with the design and implementation of a financial information system that works for your business? Does the accountant offer additional services such as analyzing transactions for loans and financing, preparing, auditing, reviewing and compiling financial statements, managing investments, representing you before tax authorities?
• Personality – You should make sure that the style of work and personality of the specialist is compatible with yours. Is the professional the right choice for handling your business? After all, you are leaving your business in their hands, you want them to be reliable and professional. Ask specialists how they will handle situations and issues relevant to you and your business. Listen to the answers and make a decision on how they will approach your company.
• Fees – Make sure to ask about service fees upfront. A reliable accountant will never be hesitant about asking such questions and they will provide you with all the information you need to make a decision. Most professionals will commonly charge by the hour. Make sure their fee system and all the costs involved in working with them works for you and your business. Get a range of quotes, if needed, and you can also make a final decision based on the budget you can use for working with an accountant. However, don't base your decision solely on cost and mainly look for experience, professionalism, reliability.
Make the Most of Your Work with an Accountant
After you make a final choice and decide on a specialist, make sure to engage them through a letter or a document that spells out all terms of the agreement. Such a document should mention all details including the fees to be charged. Such a document will make sure that both you and the accounting specialist have the same expectations from this relationship.
Fundamental areas of accountant's expertise
How to choose an accountant?
Questions to ask an accountant
Make the most of your work with an accountant