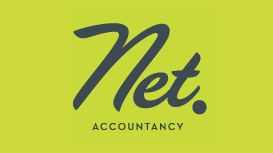 If you're looking for an accountancy service that treats you as an individual, talk to Net Accountancy. We believe in working with, rather than for, our clients and in tailoring our services to meet

the unique needs of each company. By choosing our services you'll discover how the right accountant can be a true ally to your business.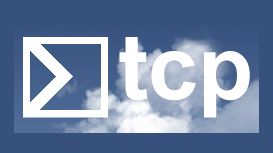 As you know, success in business doesn't come by chance. Careful planning lies at the foundation of any business that has staying power - although we'd agree that serendipity sometimes plays a part!

And while we can occasionally play a part in the latter, it's in helping you to plan where we excel.
This year our clients voted us 100% friendly and they all said that they'd be happy to recommend us. If you're looking for an accountant in Nottingham who offers a warm welcome as well as all the

services you'd expect from an accountant specialising in owner-managed businesses, then we'd be delighted to see you. We also offer a free business health check for every new client - just part of our award-winning service that every client enjoys.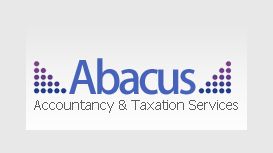 Ask yourself, does your accountant sit down with you every year and discuss your situation? Does your accountant speak to you during the year and advise you how to minimise your tax liability? We keep

it simple, talk plain English and not jargon, and we think that our services are everything you would expect an accountant to deliver, but at the right price.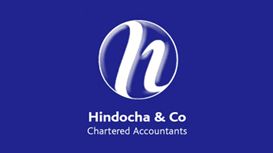 hindocha-accountants.co.uk
Early professional support should result in successful growth. In an increasingly competitive business world, and as the entrepreneur becomes more innovative and ventures into global market

opportunities, they face ever increasing compliance and regulations, e.g. VAT, PAYE, self assessment, employment law, minimum wage, where cash flows, management accounts for fund providers are essential. The need for a professional attitude and approach therefore becomes critical.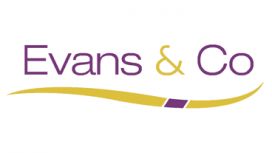 We started our business 31 years ago in April 1983 with the aim of providing a friendly, flexible personalised service to small and medium sized businesses and companies. We realised that they

required help to manage their finances and tax affairs. As our business and our knowledge and expertise in accountancy developed so did that of our clients.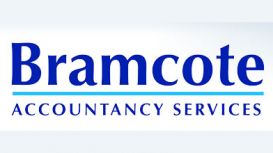 bramcoteaccountancy.co.uk
Bramcote Accountancy Services is dedicated to providing accountancy and tax services to other ambitious small businesses and individuals throughout the Nottingham and Derby area. As well as the usual

accounts, tax return preparation and VAT we can provide business development advice and specialist tax advice in areas such as tax planning, inheritance tax or tax investigations / enquiries.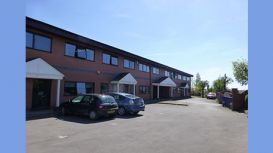 smithsbookeepingandaccountancy.co.uk
Smiths Bookeeping and Accountancy Services Limited is a small family run accountancy firm based in Nottingham. The firm first started trading in 1990 when current directors Andrew and Helen Smith set

it up. As natural growth of the business increased the company started moving to various premises around the city. Over the years our reputation grew stronger mainly because we offered the hands-on approach. In 1999, the business settled down in the old Futurist cinema on Valley Road.
Welcome to RM Accountancy Services, specialists in the provision of accountancy and tax advisory services to clients in Nottingham and the surrounding local areas. With many years of experience in the

financial sector, we offer a comprehensive range of services including bookkeeping, payroll and year-end accountancy services, in addition to company sales, restructuring activities and succession planning to name a few.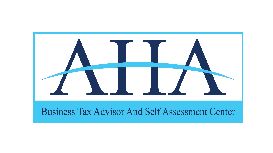 Our working methods are transparent, with a set fee for each itemised accountancy service we provide. We tailor our services exactly to your needs. Our priority is to make everything work smoothly and

efficiently for you, creating smart economies, helping to increase the value of your business, and bringing you greater peace of mind in the process.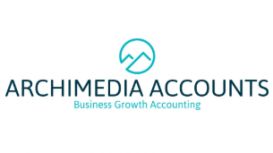 A Highly Professional Nottingham Based Accountancy Firm that provides a full finance function Including payroll, bookkeeping, year-end, management accounts and financial director role. This system is

almost real-time and can produce weekly management information. As well as showing you what happened in your business (Financial Data) it will also show why it happened (operational data).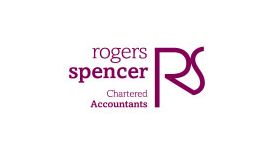 Rogers Spencer are Chartered Accountants in Nottingham who can provide businesses with tailored accountancy services, which includes bookkeeping, business taxation, private client taxation, audit &

assurance and more. The team at Rogers Spencer know that a one size fits all mindset does little for businesses, which is why they always adopt a tailored approach. Bespoke, friendly and thorough, it's our approach that sets us apart from the rest. As one of the top accounting firms in Nottingham, we here at Archimedia Accounts are entirely different from the rest. The complaints we get from most new customers are that their Nottingham

accountants didn't communicate well enough, didn't help or give advice on how to grow their business itself, and, lastly, always left them feeling they could save on tax.