Recommended Accountants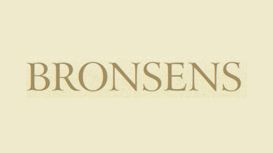 At Bronsens our dynamic accountants offer professional advice you can trust. With offices in Witney, Chipping Norton, and Oxford, we have an excellent track record in providing our clients with

proactive accountancy services. Our professional and friendly staff excel at making the complex understandable.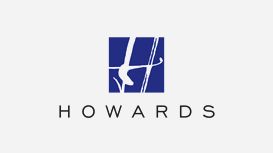 Welcome to Howards, a progressive firm of Chartered Certified Accountants in Stafford with a reputation for delivering high-quality solutions and services. Our success comes from building

relationships. Whether a client is an international PLC, established SME, or start-up sole trader, they will benefit from a personal and professional approach that puts their individual needs first. The business environment is changing rapidly.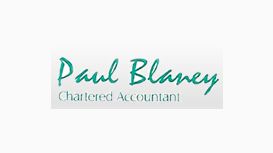 As a qualified Chartered Acountant and Tax Adviser with 12 years of experience in public practice you can expect a high quality reliable service from Paul Blaney but what makes me different is the way

I approach work and clients. Accountants can often be known as the type of people described in the jokes in this site but I want to show you that not all accountants are like this.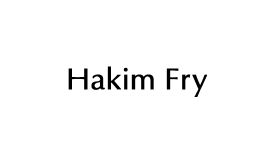 Hakim Fry, Chartered Accountants was established in 1992 by the partners and staff from a top 15 firm of Chartered Accountants and provides the quality, level of service and experience expected from a

large practice at a cost, which delivers value for money. The firm is known as a 'Viable Alternative' to some of the larger practices. The practice has expanded steadily since that date, developing specialist services for the SME market.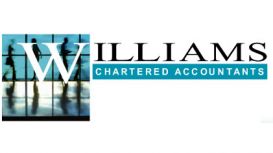 Our goal is to help our clients achieve financial independence and free up time to enjoy those things that are of significance to them. We aim to provide a personal and efficient service to our

clients through proactive advice, timely turn around of accurate work, help them grow their business, keep more of what they earn to re-invest in their business, their team, their family and in themselves. Williams Chartered Accountants has been established over 25 years by Denver Dias.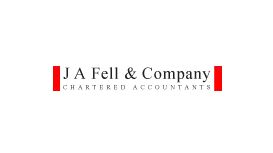 Accountants should do more than just report on how your business performed last year. Our aim is to add value to our clients business, by keeping you informed of the latest developments whether it is

a change in accounting practice, taxation or new technology, we strive to make a positive impact on your bottom line.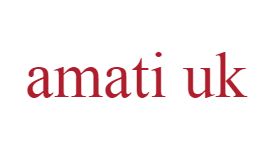 Tax returns you don't understand? Accounts due for filing? Corporation tax headaches? Payroll processing costs eating up your monthly budget? Paperwork preventing you from doing what you do best -

running your business? Whatever the confusion, our aim is to provide a low cost effective business solution to your problems. With the pressures of running your own business, making time for your accounts sometimes appears impossible.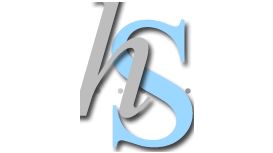 We are a firm of Chartered Accountants and Business Development Specialists. Established over 90 years ago we have grown to be probably the largest firm in North Wales, with six partners and over

sixty staff. Our client base is widespread throughout North Wales and North West England and has expanded significantly in recent years through natural growth and a planned practice acquisition program. Our size means we have specialists and experts to deal with all business sectors.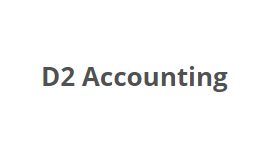 Are you looking for a professional, reliable and efficient accountant based in South Wales? We know that keeping control of your accounts can be a difficult, time consuming, confusing and tedious job.

We also know that you would rather concentrate on your business rather than spending your time doing paperwork, tax returns and / or VAT. We help our clients gain complete control of their company accounts, providing them with a professional, reliable, efficient and comprehensive service.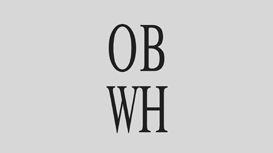 Opass Billings Wilson & Honey LLP is an experienced and proactive firm of Chartered Certified Accountants and business advisers based in Sidcup, Kent. We have been providing business advisory,

accounting, audit, taxation, commercial support and planning services to a broad range of businesses, organisations and individuals since 1920.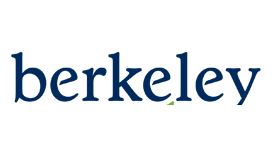 Our reasoning is based on experience and common sense - we know that everyday things change and sometimes a small piece of advice or little nugget of information can be of real value. We've been

providing a comprehensive range of accountancy services in and around Salisbury and Bath for the past 20 years and take a real pride in building effective relationships with clients so that we can better understand what you and your business are trying to achieve.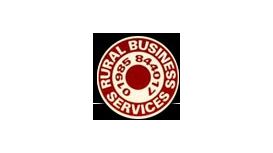 Rural Business Services was formed in 1997 by Lucinda Stokes borne out of her experiences running the office, sales and accounts as a Director of a highly successful Wiltshire firm of Specialist Wine

merchants through a massive period of growth and development in the 1980's and early 1990's.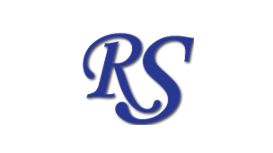 Medical Accountancy is here to help you in any way from basic training and bookkeeping to preparing your accounts, tax returns and superannuation certificates. Whether it is running your payroll or

helping you through a specific project, please feel free to contact us and we will help you.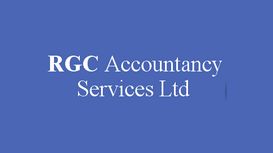 RGC Accountancy Services Ltd is an independent firm of accountants and business advisors regulated and licensed by the Association of Accounting Technicians. We offer a comprehensive range of

accountancy and business advisory services to private individuals and companies in many sectors. We are proud of our reputation and continue to provide excellent advice and first class service to our business and personal clients alike.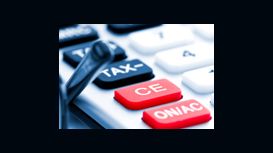 We specialise in bookkeeping for small and medium business and can help you with your accounts at any stage. Perhaps you need help sorting out a backlog of paperwork or are just too busy with your

business to deal with the accounts. Or perhaps you need advice on how best to keep your Financial paperwork.
---
Accounts will become a very important part of your business endeavours, therefore you are maybe wondering how to find the best and most reliable accountant. Since every pound counts for a business owner, you want to know where you stand by the end of every month and year, here is when a reliable and knowledgeable accountant will help you. While using accounting software can help you monitor your business costs, it is simply not enough for your business. There are many benefits of working with a reliable accountant and they extend beyond simply monitoring numbers and costs. If you make sure to choose a good, reliable, and reputable accountant, they can become the financial partner of your company for life. This is why you want to take your time and ensure the best choice when looking for an accountant.
Before you decide to hire an accountant, make sure you understand the four fundamental areas where an accountant can be much of a help.
Fundamental Areas of Accountant's Expertise
• Accountant can help you with business advisory – An accountant should be knowledgeable about the business environment of your company, also your tax situation, financial statements, etc. Once the accountant is knowledgeable of all these aspects, they will be able to fit all pieces together and help you come up with a business plan and a personal financial plan. An accountant should be able to provide you with helpful and knowledgeable advice on different business aspects from insurance to expansion and everything in between. A reliable accountant will be able to provide you with an objective and unbiased insight and opinion.
• Accountant can help you with book-keeping and accounting – Of course, the main expertise of an accountant is accounting and book-keeping. An accountant will help you by setting bookkeeping and accounting systems to help you monitor and manage your day-to-day business records. A good system set by a reliable accountant will allow you to evaluate the profitability of your business and modify prices if required. An accountant will also help you with monitoring expenses and tracking budget, spotting trends and reducing accounting fees, etc.
• Accountant can help you with tax advice – A good accountant will also provide you with help on tax-related issues and questions in two main areas: tax compliance and tax planning.
• Accountant can help you with auditing – Auditing is a service most commonly required by a bank when it comes to loans. There are many levels of auditing and an accountant can help you with preparing financial statements, the actual audit, and other aspects of auditing.
How to Choose an Accountant?
Of course, the best and often easiest way to find a reliable accountant is by getting referrals. You can get reliable referrals for an accountant usually from your attorney, banker, or business colleague because these are the professionals, who often need to work with an accountant. While a good accountant will often work for a big company, there are many reliable and experienced specialists, who are certified public accountants and work for middle- and smaller-sized companies and businesses too. It is very important to check if the accountant has a CPA. Once you narrow down your choice and settle on an accountant professional, it is important to consider and discuss with the accountant how much of the work will be done by your company and how much of the workload will be done by the accountant. In general, an accountant will be able to help you in three broad categories: recording transactions, assembling transactions, and generating returns and financial statements. It is important to determine in which category you will need the help of the accountant.
The next step when choosing an accountant is to interview them and see how you will "click". If you have narrowed down your choice to more than one accountant, make sure to arrange interviews with all of them. There are many questions you can ask in order to determine whether an accountant can be helpful to your business or not, most of them we will explore below.
Questions to Ask an Accountant
There are three main categories of questions you would like to ask the accounting specialists during the interview you arrange with them.
• Services – Is the accountant offering bookkeeping besides tax and auditing services? What about management consulting, estate planning? Does the accountant help with the design and implementation of a financial information system that works for your business? Does the accountant offer additional services such as analyzing transactions for loans and financing, preparing, auditing, reviewing and compiling financial statements, managing investments, representing you before tax authorities?
• Personality – You should make sure that the style of work and personality of the specialist is compatible with yours. Is the professional the right choice for handling your business? After all, you are leaving your business in their hands, you want them to be reliable and professional. Ask specialists how they will handle situations and issues relevant to you and your business. Listen to the answers and make a decision on how they will approach your company.
• Fees – Make sure to ask about service fees upfront. A reliable accountant will never be hesitant about asking such questions and they will provide you with all the information you need to make a decision. Most professionals will commonly charge by the hour. Make sure their fee system and all the costs involved in working with them works for you and your business. Get a range of quotes, if needed, and you can also make a final decision based on the budget you can use for working with an accountant. However, don't base your decision solely on cost and mainly look for experience, professionalism, reliability.
Make the Most of Your Work with an Accountant
After you make a final choice and decide on a specialist, make sure to engage them through a letter or a document that spells out all terms of the agreement. Such a document should mention all details including the fees to be charged. Such a document will make sure that both you and the accounting specialist have the same expectations from this relationship.
Fundamental areas of accountant's expertise
How to choose an accountant?
Questions to ask an accountant
Make the most of your work with an accountant