Recommended Accountants
Many of our clients are either located in London or do business there, so we wanted to provide a central place for us to meet, which is also convenient for our international clients flying in to

London. If you would find it easier to meet us in our London office, do get in touch and we'll happily arrange it.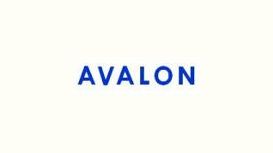 Anna has worked for this company since janaury 2007 - she came highly recommedned via our accoutants - since then she has proved to be an extremely valuable asset to this company. I have no hesitation

whatsoever in providing this reference and would thoroughly recommend her excellent services.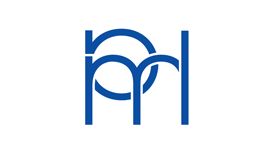 Are you a small or medium sized business in West Glamorgan? We offer practical and simple advice to clients who want to make the most of their finances. We have the experience and professionalism

needed to help you succeed, no matter what your industry or how long you've been operational. Our extensive client base includes sole traders, partnerships and limited companies.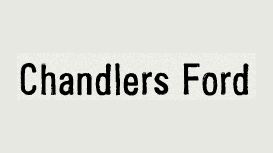 Chandlers Ford Bookkeeping Ltd is able to produce and maintain your accounts. They can be fully prepared for presentation to your Accountant for Year-End Returns. We work closely with local

accountancy firms who can provide these services at preferential rates for you.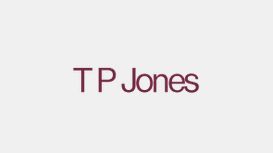 T P Jones & Co LLP are an established accountancy practice based in Harrogate, North Yorkshire. Established for over 20 years, we have been successfully helping and supporting clients who own their

own businesses, and also those who are starting in business for the first time. Due to our pro-active nature you will be able to depend on us. Whether you are taking your first steps into business and need us to guide you, or you are a seasoned professional, we will work with you every step of the way.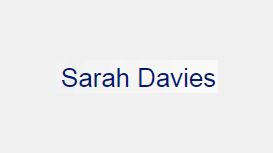 We are based in Essex and have a fast growing reputation as one of the region's most effective management accounts consultancy firms. Unlike the large placement companies, Sarah Davies Ltd only works

with a small group of proven professionals to ensure that anyone we place comes on personal recommendation.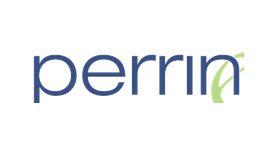 Perrin & Co was started in 1985 by Gary Perrin and he was joined by his brother, Tony Perrin, in 1988. Both Gary and Tony began their training with well respected local accountancy firms before taking

their careers in different directions. After private practice, Gary joined the Inland Revenue and was quickly promoted to Inspector of Taxes, where he specialised in investigation work.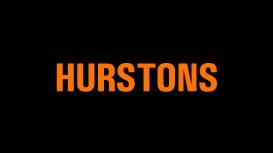 We work closely with our clients and act for a broad range of business and personal clients. Apart from the more general accountancy services we can also assist you with business development and

specialist tax services. You can receive a very broad range of services and we are familiar with business clients from startups to larger companies covering many sectors including. We appreciate that only in time can we gain your trust, so that you know when we say we can and will do something, we do it.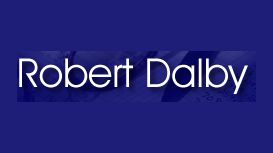 Gravesend accountant Robert Dalby is an accountant based in Gravesend, Kent in the UK. He is within easy reach of clients from Dartford, Strood, Chatham, Gillingham, Rochester and London, through to

Essex, Surrey and Sussex. Robert Dalby Accounting Services specialise in expanding companies who cannot as of yet budget for the full services of in-house financial staff.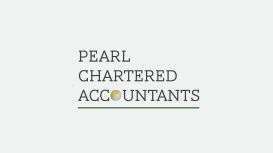 Chartered Accountants based in London covering all aspects of the industry, we offer a fully comprehensive service so whether you need help with taxation, VAT or bookkeeping you can rely on us to

provide a first class service that is second to none. Personal contact is at the heart of exceptional customer service and it would be our pleasure to show you what we have to offer with a free consultation.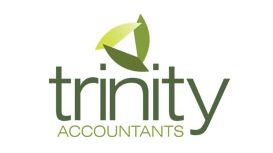 trinity-accountants.co.uk
Whether you are an established business or a new start-up looking for help to get your new venture off the ground, we think you'll find our approach refreshingly different to most accountants. Play

the video to find out how we increased David's annual income by over £6000, and how we can do the same for you (it's just 2 minutes and very informative). Whether you need accountancy, tax or general business advice we can help you.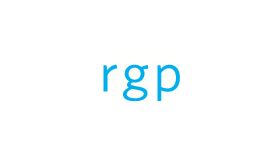 We are a small friendly practice offering accountancy and taxation services to small business. Based in the centre of Eastleigh, convenient for local transport links, we can offer a tailored service

depending on your specific needs. We are licensed and regulated by the (AAT) Association of Accounting Technicians which means we have to comply with high standards of professionalism and engage in continuing professional development.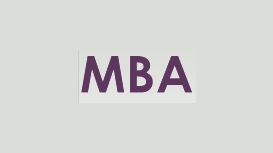 Are you someone who is finding themselves putting important business and accounting paperwork to one side only to find that you are overwhelmed? Or thinking about opening a new business but do not

know where to start? Or looking for a reliable accountant to support your business?. Since we work from home, we offer flexible, personal and friendly services to our clients. In exceptions, we can arrange to meet out of office hours.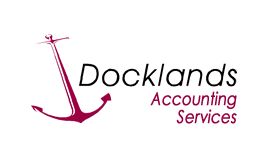 Docklands Recruitment is an arm of Docklands Ltd who are a leading accountancy consultancy company for the public sector in the UK and Ireland over the last 7+ years. In 2007 Docklands set up their

specialist recruitment consultancy and provide guidance and advice to both candidates and employers mainly within the Accountancy and Finance sector. They supply from their own pool of Accountants to the public sector in Northern Ireland.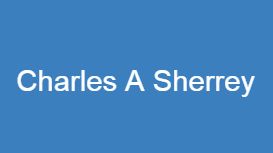 We also provide support, advice and financial planning for new business start-ups. Charles A Sherrey Chartered Accountants have been established in the Kidderminster, Stourport-on-Severn and Bewdley

areas for many years having built up a reputation for both a professional and personal approach and consistently delivering a high level of service to our clients.
---
Accounts will become a very important part of your business endeavours, therefore you are maybe wondering how to find the best and most reliable accountant. Since every pound counts for a business owner, you want to know where you stand by the end of every month and year, here is when a reliable and knowledgeable accountant will help you. While using accounting software can help you monitor your business costs, it is simply not enough for your business. There are many benefits of working with a reliable accountant and they extend beyond simply monitoring numbers and costs. If you make sure to choose a good, reliable, and reputable accountant, they can become the financial partner of your company for life. This is why you want to take your time and ensure the best choice when looking for an accountant.
Before you decide to hire an accountant, make sure you understand the four fundamental areas where an accountant can be much of a help.
Fundamental Areas of Accountant's Expertise
• Accountant can help you with business advisory – An accountant should be knowledgeable about the business environment of your company, also your tax situation, financial statements, etc. Once the accountant is knowledgeable of all these aspects, they will be able to fit all pieces together and help you come up with a business plan and a personal financial plan. An accountant should be able to provide you with helpful and knowledgeable advice on different business aspects from insurance to expansion and everything in between. A reliable accountant will be able to provide you with an objective and unbiased insight and opinion.
• Accountant can help you with book-keeping and accounting – Of course, the main expertise of an accountant is accounting and book-keeping. An accountant will help you by setting bookkeeping and accounting systems to help you monitor and manage your day-to-day business records. A good system set by a reliable accountant will allow you to evaluate the profitability of your business and modify prices if required. An accountant will also help you with monitoring expenses and tracking budget, spotting trends and reducing accounting fees, etc.
• Accountant can help you with tax advice – A good accountant will also provide you with help on tax-related issues and questions in two main areas: tax compliance and tax planning.
• Accountant can help you with auditing – Auditing is a service most commonly required by a bank when it comes to loans. There are many levels of auditing and an accountant can help you with preparing financial statements, the actual audit, and other aspects of auditing.
How to Choose an Accountant?
Of course, the best and often easiest way to find a reliable accountant is by getting referrals. You can get reliable referrals for an accountant usually from your attorney, banker, or business colleague because these are the professionals, who often need to work with an accountant. While a good accountant will often work for a big company, there are many reliable and experienced specialists, who are certified public accountants and work for middle- and smaller-sized companies and businesses too. It is very important to check if the accountant has a CPA. Once you narrow down your choice and settle on an accountant professional, it is important to consider and discuss with the accountant how much of the work will be done by your company and how much of the workload will be done by the accountant. In general, an accountant will be able to help you in three broad categories: recording transactions, assembling transactions, and generating returns and financial statements. It is important to determine in which category you will need the help of the accountant.
The next step when choosing an accountant is to interview them and see how you will "click". If you have narrowed down your choice to more than one accountant, make sure to arrange interviews with all of them. There are many questions you can ask in order to determine whether an accountant can be helpful to your business or not, most of them we will explore below.
Questions to Ask an Accountant
There are three main categories of questions you would like to ask the accounting specialists during the interview you arrange with them.
• Services – Is the accountant offering bookkeeping besides tax and auditing services? What about management consulting, estate planning? Does the accountant help with the design and implementation of a financial information system that works for your business? Does the accountant offer additional services such as analyzing transactions for loans and financing, preparing, auditing, reviewing and compiling financial statements, managing investments, representing you before tax authorities?
• Personality – You should make sure that the style of work and personality of the specialist is compatible with yours. Is the professional the right choice for handling your business? After all, you are leaving your business in their hands, you want them to be reliable and professional. Ask specialists how they will handle situations and issues relevant to you and your business. Listen to the answers and make a decision on how they will approach your company.
• Fees – Make sure to ask about service fees upfront. A reliable accountant will never be hesitant about asking such questions and they will provide you with all the information you need to make a decision. Most professionals will commonly charge by the hour. Make sure their fee system and all the costs involved in working with them works for you and your business. Get a range of quotes, if needed, and you can also make a final decision based on the budget you can use for working with an accountant. However, don't base your decision solely on cost and mainly look for experience, professionalism, reliability.
Make the Most of Your Work with an Accountant
After you make a final choice and decide on a specialist, make sure to engage them through a letter or a document that spells out all terms of the agreement. Such a document should mention all details including the fees to be charged. Such a document will make sure that both you and the accounting specialist have the same expectations from this relationship.
Fundamental areas of accountant's expertise
How to choose an accountant?
Questions to ask an accountant
Make the most of your work with an accountant