Recommended Accountants
We offer our clients a package of services tailored to suit their budget. We don't charge for one off routine telephone calls and we have FREE PARKING. We are a professional, dedicated and highly

skilled provider of accounting and tax services and business advice.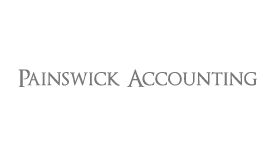 Painswick Accounting & Taxation Services Ltd is located in the picturesque village of Painswick also know as the "Queen of the Cotswolds". This central location means that Painswick Accounting &

Taxation Services Ltd is able to service the areas of the Stroud valleys, Gloucester and Cheltenham. The Company was formed in 2008 and was born out of a passion to provide absolute quality of service at an affordable price.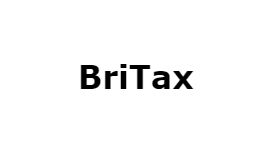 We are a firm of accountants with a wealth of experience in all areas of Accountancy including: final accounts preparation, management accounts, projected accounts and cash flow forecasts, corporation

tax, VAT, Self-Assessment, Payroll including Real Time Information, Employers Allowance, Auto Enrolment, Company Incorporations, Advice and Support for your Business. We are a local firm based in the heart of Wolverhampton.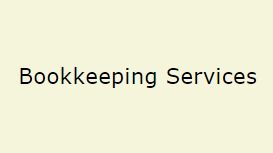 jlbookkeepingservices.co.uk
It may be that you will only require a few hours a week or month or perhaps your accounts will only require updating each quarter. Whatever your requirement, we can discuss the best solution for you

and your business. All new clients will be required to sign a 'Letter of Engagement' which is a simple agreement between myself and you. The agreement will list out the work I will undertake for you and the frequency of the work, along with the terms of payment.
westerlyaccountancy.co.uk
At Westerly Chartered Accountants we believe in simplicity. We recognise that accounting can often appear complex and time consuming. We will cut through the complexity and explain the information we

provide to you in a friendly, jargon-free way so that you can understand exactly what it means to your business. Our one aim is to make your life as easy as possible, leaving you to get on with growing a successful business.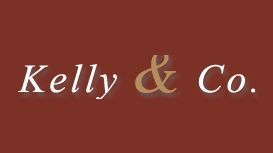 Kelly & Co was established in 2002 by Gerald Kelly – a member of the Institute of Chartered Accountants in Ireland. Based in Patrick Street, Strabane, we have spent the last six years

establishing ourselves as specialists in providing professional accounting services to small and medium sized businesses. While we have clients throughout Northern Ireland and the border region, for the most part Kelly & Co work closely with the local business community in Strabane.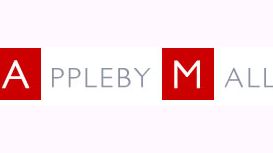 Appleby Mall is a firm of Chartered Accountants in the West Midlands, based in Wolverhampton. We had our humbled beginnings in 1997, when the practice was opened and established by the current

Director, Lekh. At the time, our specialist areas included variety tax, audits and advising on insolvency. Over time, the company has grown in both size and the wealth of services on offer. We now pride ourselves in helping small businesses to grow and keeping your tax to a minimum.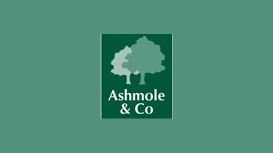 Ashmole & Co was established in 1897 and now operates from numerous offices throughout South and West Wales. At Ashmole & Co, we are committed to helping our clients nurture and grow their business,

helping them succeed in achieving their objectives, whatever they may be.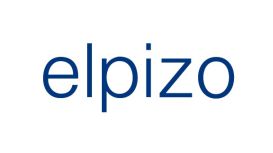 Our personal values are reflected in our business values. We are active in our community, helping vulnerable people through our direct involvement with Jireh Community Project Trust. We care so we

help, whether it's a business or an individual. Elpizo was formed in 2004. Prior to this Mal Wright, business founder, held Finance Director roles with a number of large companies over a thirty year. It's fair to say that Elpizo has very experienced foundations.
alexanderknightaccountants.co.uk
At Alexander Knight we work with you and around you to deliver solutions that help to maximise your profits and minimise your liability. By combining up-to-the-minute technology with time honoured

accountancy practices we aim to bring you a fresh, first class service that's both unstuffy and unpretentious. From straightforward tax advice to in-depth strategic planning, we provide all the services that you need in the way that you want them, on-line and on site, on time and on your terms.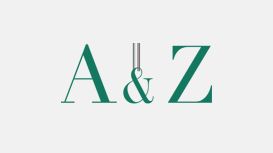 Formed in 2006 A&Z is a relatively new accounting service in the Mansfield area. We work predominently with small companies and sole traders who like the flexibility of our service offering. We are

also committed to delivering our service in a straight forward way and using language that you will understand. We are not VAT registered so we do not have to charge VAT to our customers. This can represent a significant saving for most small businesses that are not VAT registered themselves.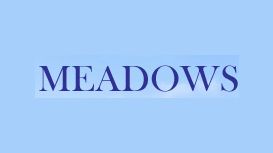 But being long established doesn't mean being old fashioned. In fact, quite the opposite. From the outside our offices look modern and contemporary. Step inside and the thinking is exactly the

same. Our dynamic, innovative and progressive team of specialists have one goal in mind; to provide you with the very best advice and support. Advice and support to help your business be more successful, to reduce the tax you have to pay, and to help you increase your wealth.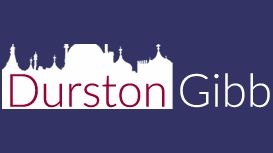 Durston Gibb are a firm of Chartered Accountants who offer a complete range of financial services to small and medium sized businesses. The firm's principal Richard Gibb is a Chartered

Accountant who has extensive experience of many types of business. He has worked on all sizes of clients from PLCs to the smallest owner managed businesses, but specialises in building relationships with and identifying the needs of small businesses.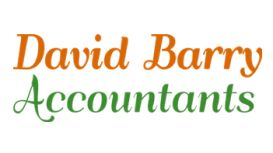 davidbarryaccountants.co.uk
Accountants, Tax Planning & Business Advisers working with and advising personal/business/corporate clients in Greater London, Ilford, Gants Hill, Romford, Wanstead, Stratford, Dagenham, Barking, and

all other East London areas. We offer all clients a variety of fully confidential service packages to suit both sole traders, partnerships, limited companies and personal tax clients at fixed fees for final financial accounts, tax returns, and unlimited free email / telephone advice.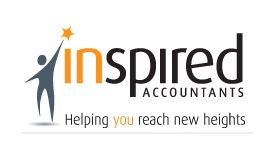 We are a modern and dynamic accountancy firm and we pride ourselves on exceeding the expectations of our clients with passion and conviction. Whether you are just starting-up or are an established

business we can provide a tailored service with a fixed fee to suit your needs.
---
Accounts will become a very important part of your business endeavours, therefore you are maybe wondering how to find the best and most reliable accountant. Since every pound counts for a business owner, you want to know where you stand by the end of every month and year, here is when a reliable and knowledgeable accountant will help you. While using accounting software can help you monitor your business costs, it is simply not enough for your business. There are many benefits of working with a reliable accountant and they extend beyond simply monitoring numbers and costs. If you make sure to choose a good, reliable, and reputable accountant, they can become the financial partner of your company for life. This is why you want to take your time and ensure the best choice when looking for an accountant.
Before you decide to hire an accountant, make sure you understand the four fundamental areas where an accountant can be much of a help.
Fundamental Areas of Accountant's Expertise
• Accountant can help you with business advisory – An accountant should be knowledgeable about the business environment of your company, also your tax situation, financial statements, etc. Once the accountant is knowledgeable of all these aspects, they will be able to fit all pieces together and help you come up with a business plan and a personal financial plan. An accountant should be able to provide you with helpful and knowledgeable advice on different business aspects from insurance to expansion and everything in between. A reliable accountant will be able to provide you with an objective and unbiased insight and opinion.
• Accountant can help you with book-keeping and accounting – Of course, the main expertise of an accountant is accounting and book-keeping. An accountant will help you by setting bookkeeping and accounting systems to help you monitor and manage your day-to-day business records. A good system set by a reliable accountant will allow you to evaluate the profitability of your business and modify prices if required. An accountant will also help you with monitoring expenses and tracking budget, spotting trends and reducing accounting fees, etc.
• Accountant can help you with tax advice – A good accountant will also provide you with help on tax-related issues and questions in two main areas: tax compliance and tax planning.
• Accountant can help you with auditing – Auditing is a service most commonly required by a bank when it comes to loans. There are many levels of auditing and an accountant can help you with preparing financial statements, the actual audit, and other aspects of auditing.
How to Choose an Accountant?
Of course, the best and often easiest way to find a reliable accountant is by getting referrals. You can get reliable referrals for an accountant usually from your attorney, banker, or business colleague because these are the professionals, who often need to work with an accountant. While a good accountant will often work for a big company, there are many reliable and experienced specialists, who are certified public accountants and work for middle- and smaller-sized companies and businesses too. It is very important to check if the accountant has a CPA. Once you narrow down your choice and settle on an accountant professional, it is important to consider and discuss with the accountant how much of the work will be done by your company and how much of the workload will be done by the accountant. In general, an accountant will be able to help you in three broad categories: recording transactions, assembling transactions, and generating returns and financial statements. It is important to determine in which category you will need the help of the accountant.
The next step when choosing an accountant is to interview them and see how you will "click". If you have narrowed down your choice to more than one accountant, make sure to arrange interviews with all of them. There are many questions you can ask in order to determine whether an accountant can be helpful to your business or not, most of them we will explore below.
Questions to Ask an Accountant
There are three main categories of questions you would like to ask the accounting specialists during the interview you arrange with them.
• Services – Is the accountant offering bookkeeping besides tax and auditing services? What about management consulting, estate planning? Does the accountant help with the design and implementation of a financial information system that works for your business? Does the accountant offer additional services such as analyzing transactions for loans and financing, preparing, auditing, reviewing and compiling financial statements, managing investments, representing you before tax authorities?
• Personality – You should make sure that the style of work and personality of the specialist is compatible with yours. Is the professional the right choice for handling your business? After all, you are leaving your business in their hands, you want them to be reliable and professional. Ask specialists how they will handle situations and issues relevant to you and your business. Listen to the answers and make a decision on how they will approach your company.
• Fees – Make sure to ask about service fees upfront. A reliable accountant will never be hesitant about asking such questions and they will provide you with all the information you need to make a decision. Most professionals will commonly charge by the hour. Make sure their fee system and all the costs involved in working with them works for you and your business. Get a range of quotes, if needed, and you can also make a final decision based on the budget you can use for working with an accountant. However, don't base your decision solely on cost and mainly look for experience, professionalism, reliability.
Make the Most of Your Work with an Accountant
After you make a final choice and decide on a specialist, make sure to engage them through a letter or a document that spells out all terms of the agreement. Such a document should mention all details including the fees to be charged. Such a document will make sure that both you and the accounting specialist have the same expectations from this relationship.
Fundamental areas of accountant's expertise
How to choose an accountant?
Questions to ask an accountant
Make the most of your work with an accountant