Recommended Accountants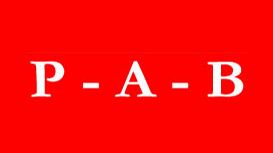 PAB Accountants, allow us to introduce ourselves and show you what we can do for your company. We are a small family run business based on the Wirral, established since 1988, providing accountancy &

financial services to small and medium sized businesses in the North West. We would like to offer you a Free Initial meeting with no obligation. This would include a full review of your business and your needs.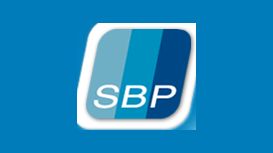 With coverage across the North-east of Scotland, our dedicated team at SBP Accountants & Tax Advisers ensures tailored assistance over a range of financial and business services. We are experts in our

field with more than 40 years of experience. We offer a variety of business and accountancy services, including personal and business taxation, as well as a dedicated Business Services Department to cover everything including bookkeeping, VAT and payroll requirements.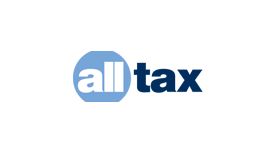 All Tax accountants Milton Keynes and Newport Pagnell are a well-established independent firm of accountants who have looked after hundreds of small businesses and tax payers over almost a decade. All

Tax Accountants specialise in looking after owner managed businesses and individuals who need help with their tax return. We work out of two walk in shop fronts.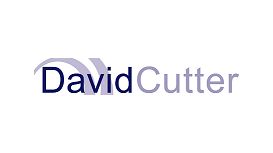 We believe that although statutory accounts are necessary to keep limited companies compliant with the requirements of Companies House and HM Revenue & Customs, they have the potential to offer the

owners and managers much more. The accounts report on the performance.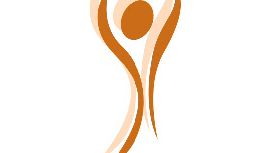 We provide a range of accountancy and taxation services including: bookkeeping, VAT, payroll, sole trader, partnership and limited company accounts as well as individual and company tax returns all at

competitive prices. NLB Accountancy Services provide our accountancy services throughout Devon and Cornwall and we offer a free initial meeting. We provide a professional and friendly service, offer unlimited phone support and fixed fees.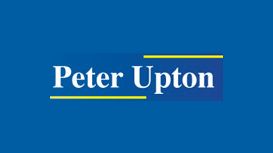 The practice has grown steadily since then and now has a staff of twelve in addition to the founder. The office has a friendly atmosphere which is regularly commented upon. This can be seen by the

fact that two members of staff have left and then subsequently rejoined the practice. We specialise in giving business, accounting and taxation advice to the small business sector in the locality. We also look after the UK tax affairs of ex-patriate workers.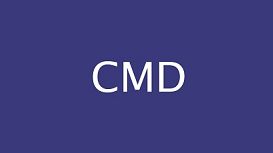 Aside from general accountancy services, we are happy to support you with any financial issue you may have. From complex R&D tax credit claims to help completing student finance forms, we offer

professional advice in friendly and relaxed way. We would like to think that we are different from most accountancy practices as we can offer a very personal, high level practical solution that is tailored specifically to you.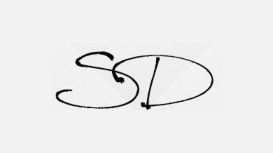 Here at Sunderland Driver we offer a free initial consultation with no obligation, so come and visit us in our Keighley office. We combine the experience of a large organisation with the

approachability of a smaller personal advisor and see ourselves offering a unique blend.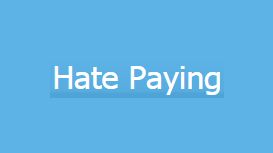 He has since gone on to become a Fellow of the assocation and recently celebrated 25 years membership. For news articles that may help you save tax have a look at the news feed. The company works with

a broad spectrum of clients working in various construction industries, retail, service industries, charities and churches. A free initial interview is also available where we will guarantee a tax saving and help you keep more of what you earn.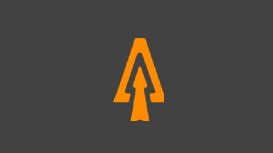 The Advance Partnership are Accountants and Tax Consultants based in Newport Pagnell, MIlton Keynes. We pride ourselves on the quality of our work and the relationships we maintain with our clients.

Our cost-effective services are aimed at small to medium sized businesses and individuals, covering Tax Advice, Accountancy Services, Business Advice and Personal & Family Matters.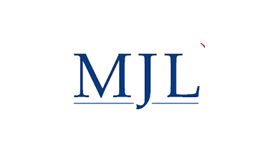 We are a well established firm of Chartered Accountants, specialising in tax advice and accountancy matters for local business owners and individuals. Whilst we predominately service the Alton,

Odiham, Bordon, Alresford, Basingstoke and Farnham areas, we also cover Hampshire generally. For help with any of your accountancy and tax needs, please give us a call. All initial consultations are free of charge.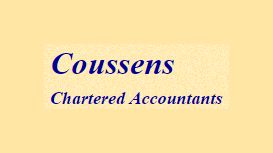 Mike started his career within a medium sized firm of Chartered Accountants with offices both locally in Guildford and also in London. Having completed his articles and successfully passed his

professional exams he spent the next few years on audit teams all over the country and abroad. He went on to manage the firms department dealing with owner managed businesses until in 1988 a friend approached Mike having had an unpleasant letter from the Inland Revenue.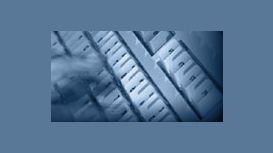 I am an experienced Chartered Certified Accountant offering accountancy, tax and consultancy services to small and medium sized businesses. As I am a sole practitioner, I deal with all clients myself.

This means you will receive a professional and personal service which is responsive, efficient and friendly. I trained with a 'top four' accountancy practice. This was followed by a number of years as a Finance Director of a large organisation, before I set up my own accountancy practice.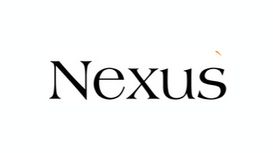 Our services are specifically tailored to match your individual requirements and are delivered to you in a thorough and professional manner. Our dedication to providing a personal service with

on-going support, expert advice and guaranteed turnaround times has helped build our outstanding reputation. It is not surprising that the majority of our new clients find us from recommendations.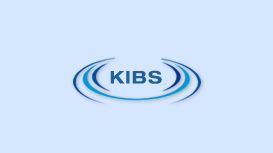 Just starting up in business and daunted by the paperwork side of things, or already in business and having trouble keeping up with it all? We can make your life much easier, freeing you to

concentrate your valuable time on what you are best at - the money earning side of your business.
---
Accounts will become a very important part of your business endeavours, therefore you are maybe wondering how to find the best and most reliable accountant. Since every pound counts for a business owner, you want to know where you stand by the end of every month and year, here is when a reliable and knowledgeable accountant will help you. While using accounting software can help you monitor your business costs, it is simply not enough for your business. There are many benefits of working with a reliable accountant and they extend beyond simply monitoring numbers and costs. If you make sure to choose a good, reliable, and reputable accountant, they can become the financial partner of your company for life. This is why you want to take your time and ensure the best choice when looking for an accountant.
Before you decide to hire an accountant, make sure you understand the four fundamental areas where an accountant can be much of a help.
Fundamental Areas of Accountant's Expertise
• Accountant can help you with business advisory – An accountant should be knowledgeable about the business environment of your company, also your tax situation, financial statements, etc. Once the accountant is knowledgeable of all these aspects, they will be able to fit all pieces together and help you come up with a business plan and a personal financial plan. An accountant should be able to provide you with helpful and knowledgeable advice on different business aspects from insurance to expansion and everything in between. A reliable accountant will be able to provide you with an objective and unbiased insight and opinion.
• Accountant can help you with book-keeping and accounting – Of course, the main expertise of an accountant is accounting and book-keeping. An accountant will help you by setting bookkeeping and accounting systems to help you monitor and manage your day-to-day business records. A good system set by a reliable accountant will allow you to evaluate the profitability of your business and modify prices if required. An accountant will also help you with monitoring expenses and tracking budget, spotting trends and reducing accounting fees, etc.
• Accountant can help you with tax advice – A good accountant will also provide you with help on tax-related issues and questions in two main areas: tax compliance and tax planning.
• Accountant can help you with auditing – Auditing is a service most commonly required by a bank when it comes to loans. There are many levels of auditing and an accountant can help you with preparing financial statements, the actual audit, and other aspects of auditing.
How to Choose an Accountant?
Of course, the best and often easiest way to find a reliable accountant is by getting referrals. You can get reliable referrals for an accountant usually from your attorney, banker, or business colleague because these are the professionals, who often need to work with an accountant. While a good accountant will often work for a big company, there are many reliable and experienced specialists, who are certified public accountants and work for middle- and smaller-sized companies and businesses too. It is very important to check if the accountant has a CPA. Once you narrow down your choice and settle on an accountant professional, it is important to consider and discuss with the accountant how much of the work will be done by your company and how much of the workload will be done by the accountant. In general, an accountant will be able to help you in three broad categories: recording transactions, assembling transactions, and generating returns and financial statements. It is important to determine in which category you will need the help of the accountant.
The next step when choosing an accountant is to interview them and see how you will "click". If you have narrowed down your choice to more than one accountant, make sure to arrange interviews with all of them. There are many questions you can ask in order to determine whether an accountant can be helpful to your business or not, most of them we will explore below.
Questions to Ask an Accountant
There are three main categories of questions you would like to ask the accounting specialists during the interview you arrange with them.
• Services – Is the accountant offering bookkeeping besides tax and auditing services? What about management consulting, estate planning? Does the accountant help with the design and implementation of a financial information system that works for your business? Does the accountant offer additional services such as analyzing transactions for loans and financing, preparing, auditing, reviewing and compiling financial statements, managing investments, representing you before tax authorities?
• Personality – You should make sure that the style of work and personality of the specialist is compatible with yours. Is the professional the right choice for handling your business? After all, you are leaving your business in their hands, you want them to be reliable and professional. Ask specialists how they will handle situations and issues relevant to you and your business. Listen to the answers and make a decision on how they will approach your company.
• Fees – Make sure to ask about service fees upfront. A reliable accountant will never be hesitant about asking such questions and they will provide you with all the information you need to make a decision. Most professionals will commonly charge by the hour. Make sure their fee system and all the costs involved in working with them works for you and your business. Get a range of quotes, if needed, and you can also make a final decision based on the budget you can use for working with an accountant. However, don't base your decision solely on cost and mainly look for experience, professionalism, reliability.
Make the Most of Your Work with an Accountant
After you make a final choice and decide on a specialist, make sure to engage them through a letter or a document that spells out all terms of the agreement. Such a document should mention all details including the fees to be charged. Such a document will make sure that both you and the accounting specialist have the same expectations from this relationship.
Fundamental areas of accountant's expertise
How to choose an accountant?
Questions to ask an accountant
Make the most of your work with an accountant