Recommended Accountants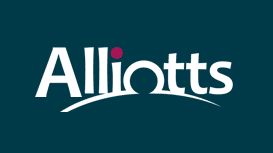 We are a multi-disciplinary accountancy and business advisory practice operating from two offices - London and Guildford - in the south-east of England. Our expert professional team offers a

comprehensive range of specialist services to clients operating across a broad variety of business sectors.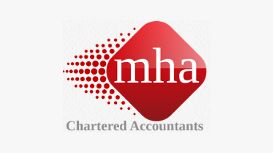 Welcome to MHA Chartered Accountants - one of the leading accountancy and taxation firm for owner managed and midsize businesses in the Midland Area, UK. With over 30 years of experience in

accountancy, taxation, business planning and compliance assurance, we are dedicated to providing quality financial services to our clients.
By providing a hands on approach, through the completion of clients bookkeeping, Management Accounts and ensuring that she is available as point of contact for any questions, she is able to ensure

that she fully understands her clients business. At LCP Accounting we believe that your time is better spent on your business and not sitting in an office number crunching.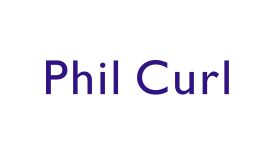 We are a small team of accountants based in Eastleigh, Southampton, since we were established in February 2013 we operate throughout Hampshire including Fareham, Portsmouth and Southampton. After 30

years of experience looking after clients in various aspects of the accountancy sector, we felt it was the right time to found a company of our own and use our expertise to help even more people. If you run or own a business it is likely that you will need an accountant.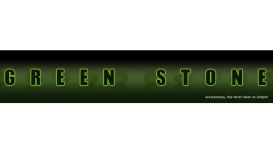 Whilst our broad client base makes us specialize in various business and commercial areas, all of our advices are individually prepared for each client for their best needs. Our extensive experience

in setting up and business planning can provide you the best advice on your initial stages to strength up your foundation. Today's business environment is fast moving, complex, and highly competitive.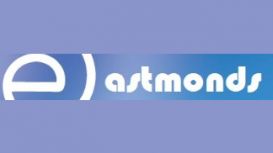 Regular management accounts concentrate the mind on your strengths and weaknesses. We believe business people who have good accounting systems are better able to direct their enterprise towards a

profitable future. We help you to optimise your existing system or install and train you with our recommended small business software.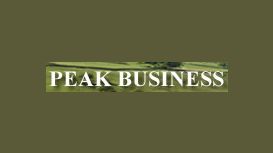 peakbusinesssolutions.com
Welcome to Peak Business Solutions, incorporating Peak Accountants, a friendly practice based in Glossop in the High Peak, providing a personalised service to business owners and individuals. From our

office in Glossop, situated in the beautiful High Peak, whilst we predominantly service the Glossop, New Mills, High Peak, Buxton and Stockport areas, we also cover Cheshire, Lancashire, Manchester and Yorkshire and have clients as far afield as Southend and Cornwall.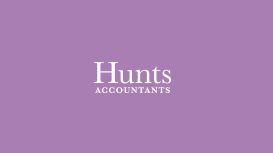 At Hunts Accountants, we like to do things differently. We are an imaginative, ambitious team of accountants continually striving for ways to improve service and streamline processes. Significant

investment in technology allows us to use our time together more effectively. Liberated from the traditional number crunching we are able to personally advise, guide, support and review.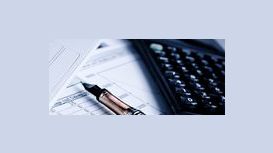 We provide a personalised service to local business owners and individuals from our office based in Long Eaton, Nottingham. For help with any of your accountancy and tax needs, please give us a call.

All initial consultations are free of charge. Horley & Stone is a full-service accounting firm serving clients Nationwide, dedicated to providing our clients with professional, personalised services and guidance on a wide range of financial and business needs.
We provide part time, interim and project-based Financial Director services. Working with start-ups and small to medium-sized businesses in London and the South East of England. Ascent FD's core aim

is to provide business owners with expert financial management, freeing up the owners' time to focus on growth.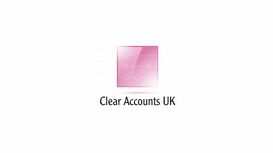 AAT is recognised by HM Treasury to supervise compliance with the Money Laundering Regulations and Clare's Accounts Ltd trading under Clear Accounts UK is supervised by AAT in this respect. I

have worked for over 15 years in the Retail and IT business sector, the last few years of which have been spent working for the finance department of an IT security firm. My business philosophy is to provide bookkeeping and accounting services that are straightforward, clear and friendly.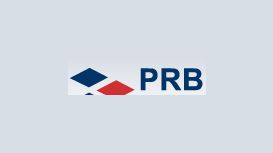 PRB accountants LLP is a firm of Chartered Accountants and Business Development Specialists based in Haywards Heath, Sussex. Quite simply, we are committed to helping you grow your business and

improve your bottom line. At PRB accountants LLP we believe the way forward for a business is to identify its positive potentials and develop strategies to realise them.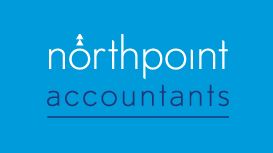 Northpoint are an experienced firm of Chartered Accountants with offices in Alton, Hampshire, and Poole, Dorset. We provide high quality accounts, compliance and business advisory services to

businesses and individuals in Hampshire and Dorset. We love to help businesses improve their profitability, and we do this by providing constructive, no-nonsense advice based on many years of experience at the forefront of business enterprises.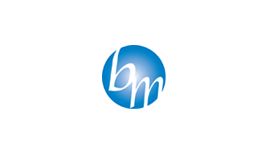 With the ever increasing complexity of statutory and industry compliance and the continual changes in tax laws, can you trust that your advisors are fully up to date with your requirements? More

importantly, is your accountant taking every opportunity to maximise your personal interests and ensure that your personal objectives are met? Do they even know what your personal objectives are?
As the name suggests, BSR Bespoke's philosophy is embodied in our attention to detail in tailoring a service designed to specifically meet the needs of each client. In business and in life, one size

rarely fits all. In today's economic climate how a business is set up and how it manages its accounts and tax liability can have a huge impact on the bottom line.
---
Accounts will become a very important part of your business endeavours, therefore you are maybe wondering how to find the best and most reliable accountant. Since every pound counts for a business owner, you want to know where you stand by the end of every month and year, here is when a reliable and knowledgeable accountant will help you. While using accounting software can help you monitor your business costs, it is simply not enough for your business. There are many benefits of working with a reliable accountant and they extend beyond simply monitoring numbers and costs. If you make sure to choose a good, reliable, and reputable accountant, they can become the financial partner of your company for life. This is why you want to take your time and ensure the best choice when looking for an accountant.
Before you decide to hire an accountant, make sure you understand the four fundamental areas where an accountant can be much of a help.
Fundamental Areas of Accountant's Expertise
• Accountant can help you with business advisory – An accountant should be knowledgeable about the business environment of your company, also your tax situation, financial statements, etc. Once the accountant is knowledgeable of all these aspects, they will be able to fit all pieces together and help you come up with a business plan and a personal financial plan. An accountant should be able to provide you with helpful and knowledgeable advice on different business aspects from insurance to expansion and everything in between. A reliable accountant will be able to provide you with an objective and unbiased insight and opinion.
• Accountant can help you with book-keeping and accounting – Of course, the main expertise of an accountant is accounting and book-keeping. An accountant will help you by setting bookkeeping and accounting systems to help you monitor and manage your day-to-day business records. A good system set by a reliable accountant will allow you to evaluate the profitability of your business and modify prices if required. An accountant will also help you with monitoring expenses and tracking budget, spotting trends and reducing accounting fees, etc.
• Accountant can help you with tax advice – A good accountant will also provide you with help on tax-related issues and questions in two main areas: tax compliance and tax planning.
• Accountant can help you with auditing – Auditing is a service most commonly required by a bank when it comes to loans. There are many levels of auditing and an accountant can help you with preparing financial statements, the actual audit, and other aspects of auditing.
How to Choose an Accountant?
Of course, the best and often easiest way to find a reliable accountant is by getting referrals. You can get reliable referrals for an accountant usually from your attorney, banker, or business colleague because these are the professionals, who often need to work with an accountant. While a good accountant will often work for a big company, there are many reliable and experienced specialists, who are certified public accountants and work for middle- and smaller-sized companies and businesses too. It is very important to check if the accountant has a CPA. Once you narrow down your choice and settle on an accountant professional, it is important to consider and discuss with the accountant how much of the work will be done by your company and how much of the workload will be done by the accountant. In general, an accountant will be able to help you in three broad categories: recording transactions, assembling transactions, and generating returns and financial statements. It is important to determine in which category you will need the help of the accountant.
The next step when choosing an accountant is to interview them and see how you will "click". If you have narrowed down your choice to more than one accountant, make sure to arrange interviews with all of them. There are many questions you can ask in order to determine whether an accountant can be helpful to your business or not, most of them we will explore below.
Questions to Ask an Accountant
There are three main categories of questions you would like to ask the accounting specialists during the interview you arrange with them.
• Services – Is the accountant offering bookkeeping besides tax and auditing services? What about management consulting, estate planning? Does the accountant help with the design and implementation of a financial information system that works for your business? Does the accountant offer additional services such as analyzing transactions for loans and financing, preparing, auditing, reviewing and compiling financial statements, managing investments, representing you before tax authorities?
• Personality – You should make sure that the style of work and personality of the specialist is compatible with yours. Is the professional the right choice for handling your business? After all, you are leaving your business in their hands, you want them to be reliable and professional. Ask specialists how they will handle situations and issues relevant to you and your business. Listen to the answers and make a decision on how they will approach your company.
• Fees – Make sure to ask about service fees upfront. A reliable accountant will never be hesitant about asking such questions and they will provide you with all the information you need to make a decision. Most professionals will commonly charge by the hour. Make sure their fee system and all the costs involved in working with them works for you and your business. Get a range of quotes, if needed, and you can also make a final decision based on the budget you can use for working with an accountant. However, don't base your decision solely on cost and mainly look for experience, professionalism, reliability.
Make the Most of Your Work with an Accountant
After you make a final choice and decide on a specialist, make sure to engage them through a letter or a document that spells out all terms of the agreement. Such a document should mention all details including the fees to be charged. Such a document will make sure that both you and the accounting specialist have the same expectations from this relationship.
Fundamental areas of accountant's expertise
How to choose an accountant?
Questions to ask an accountant
Make the most of your work with an accountant