Recommended Accountants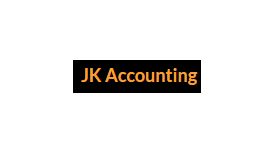 JK Accounting is an modern accountancy practice offering a 21st approach to accountancy, tax and business planning. JK Accounting work with clients to support growth within their business and to help

them plan for the future. JK Accounting provides a wide range of accountancy and taxation services to all size of business from larger companies through to sole traders.
JDM has been supporting businesses throughout the South West for the past 7 years, during this time we have built an enviable reputation for providing a quality and reliable service with sound advice

always on hand. Many of our clients state JDM have not only been an invaluable knowledge and supporting resource but have often saved them money; this has been achieved in a variety of ways from tax planning, to implementing efficient processes and management information.
Priory is based in Holywood Co. Down and was founded by our team of local professionals after gaining more than 20 years experience in the financial services industry. We have trained and worked in

some of the provinces leading independent accountancy practices, and our founder was a senior manager for a global outsourcing provider of accounting, tax and payroll services.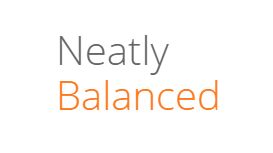 Company formation, Provision of registered address, Completing and filing of Companies House forms, Completing and filing of a company's annual returns. Starting out in business as a contractor,

freelancer, locum or consultant. Neatly Balanced Bubbles are the accountants for you. Neatly Balanced Bubbles focus their accountancy skills specifically on small businesses and taxpayers needing a tax return in the UK.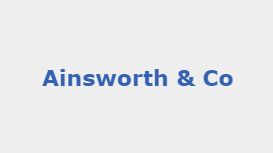 accountant-preston-lancashire.co.uk
We are Preston-based Accountants specialising in Self Assessment, Limited Companies, Accounting and Bookkeeping and Tax Services for Contractors and Small Businesses. Our website has lots of

information which we hope you will find helpful. Our Contractors Service includes Limited Company Formation, Financial Accounts Preparation, Corporation Tax Filing, VAT Returns, Payroll/PAYE and Software Supply & Support. Let us see if we can help you.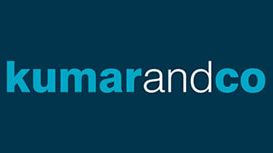 We specialise in providing "the individual" to medium size businesses with quality and value for money accounting, tax and consultancy services. By maximising business potential we enable our clients

to improve profits and efficiency. Apart from the more general accountancy services we can also assist you with business development and specialist tax services.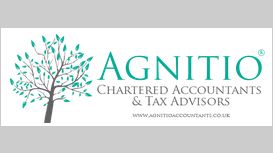 We are a boutique, independent firm of Chartered Accountants, providing accountancy, taxation and professional advisory services to individuals and businesses. We specialise in making our clients

lives easier by helping meet compliance obligations, growing their businesses and protecting their wealth.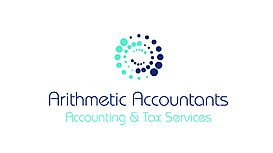 arithmeticaccountants.co.uk
We are a young, vibrant and personal firm of Accountants and Tax advisors. Based in the heart of Birmingham, we offer various services in the financial sector and provide exceptional client service.

Arithmetic Accountants pride themselves on not only giving financial advice, but also business advice. We also offer marketing consultations and put our clients first. We aim to understand the clients situation and offer personal advice.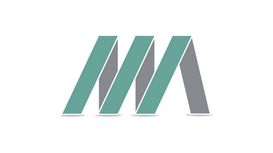 Is your business taking over your life and giving you more headaches than rewards? If this sounds familiar, maybe it's time to think about talking to a forward-thinking and creative practice of

accountants. That's where we come in. At Money Matters your business is our business. Whether you are a new start-up, local owner-managed business or a growing SME, we have the expertise to help you.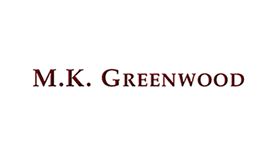 Established since 1988, M.K. Greenwood & Co. is a general practice providing a comprehensive service in all areas of accountancy and taxation. Although the practice does not specialize in any

particular area, should a situation ever arise that requires the service of a specialist, we are able to call on our network of consultants who are experts in their particular fields.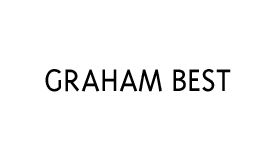 Graham Best and Co are your local Chartered Accountants offering a full range of audit, accountancy and taxation services. With over 40 years of experience in the industry we have been working

extremely hard, to establish a well respected name and reputation. Throughout Farnborough, Aldershot, Farnham, Camberley, Fleet, Basingstoke and surrounding areas.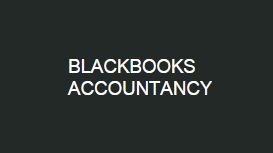 We operate in Lichfield, Cannock, Tamworth, Brownhills and the surrounding areas offering a range of accountancy services detailed on our services page. We specialise in providing services to the

small/medium business and are competitive on fees and wherever possible arrange pre-agreed, fixed fees so that our clients can plan their accounting costs accurately and with confidence that there'll be no unexpected bills!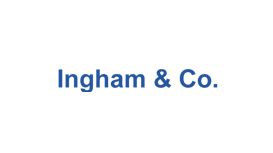 Ingham & Co. was established in 1986 and today, we continue to build on our enviable reputation for providing a responsive, relevant and first class service to our business and personal clients alike.

As well as general accountancy, audit and tax skills, our experienced team of professionals also have individual specialist skills, which enables us to provide clients with a first class service.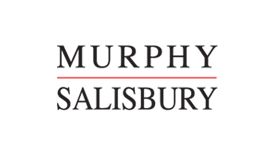 We have been working with dynamic businesses since our practice was founded in 1976. Now, as accountants working in Stratford-upon-Avon, Warwickshire and beyond, our client portfolio includes some of

the most successful enterprises in the region. Over the years, we have also built an excellent reputation with a wide range of financial institutions and the tax authorities, as well as for our audit, business advisory services, corporate finance and tax specialities.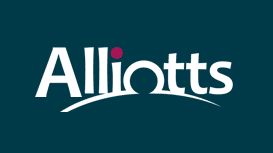 We are a multi-disciplinary accountancy and business advisory practice operating from two offices - London and Guildford - in the south-east of England. Our expert professional team offers a

comprehensive range of specialist services to clients operating across a broad variety of business sectors.
---
Accounts will become a very important part of your business endeavours, therefore you are maybe wondering how to find the best and most reliable accountant. Since every pound counts for a business owner, you want to know where you stand by the end of every month and year, here is when a reliable and knowledgeable accountant will help you. While using accounting software can help you monitor your business costs, it is simply not enough for your business. There are many benefits of working with a reliable accountant and they extend beyond simply monitoring numbers and costs. If you make sure to choose a good, reliable, and reputable accountant, they can become the financial partner of your company for life. This is why you want to take your time and ensure the best choice when looking for an accountant.
Before you decide to hire an accountant, make sure you understand the four fundamental areas where an accountant can be much of a help.
Fundamental Areas of Accountant's Expertise
• Accountant can help you with business advisory – An accountant should be knowledgeable about the business environment of your company, also your tax situation, financial statements, etc. Once the accountant is knowledgeable of all these aspects, they will be able to fit all pieces together and help you come up with a business plan and a personal financial plan. An accountant should be able to provide you with helpful and knowledgeable advice on different business aspects from insurance to expansion and everything in between. A reliable accountant will be able to provide you with an objective and unbiased insight and opinion.
• Accountant can help you with book-keeping and accounting – Of course, the main expertise of an accountant is accounting and book-keeping. An accountant will help you by setting bookkeeping and accounting systems to help you monitor and manage your day-to-day business records. A good system set by a reliable accountant will allow you to evaluate the profitability of your business and modify prices if required. An accountant will also help you with monitoring expenses and tracking budget, spotting trends and reducing accounting fees, etc.
• Accountant can help you with tax advice – A good accountant will also provide you with help on tax-related issues and questions in two main areas: tax compliance and tax planning.
• Accountant can help you with auditing – Auditing is a service most commonly required by a bank when it comes to loans. There are many levels of auditing and an accountant can help you with preparing financial statements, the actual audit, and other aspects of auditing.
How to Choose an Accountant?
Of course, the best and often easiest way to find a reliable accountant is by getting referrals. You can get reliable referrals for an accountant usually from your attorney, banker, or business colleague because these are the professionals, who often need to work with an accountant. While a good accountant will often work for a big company, there are many reliable and experienced specialists, who are certified public accountants and work for middle- and smaller-sized companies and businesses too. It is very important to check if the accountant has a CPA. Once you narrow down your choice and settle on an accountant professional, it is important to consider and discuss with the accountant how much of the work will be done by your company and how much of the workload will be done by the accountant. In general, an accountant will be able to help you in three broad categories: recording transactions, assembling transactions, and generating returns and financial statements. It is important to determine in which category you will need the help of the accountant.
The next step when choosing an accountant is to interview them and see how you will "click". If you have narrowed down your choice to more than one accountant, make sure to arrange interviews with all of them. There are many questions you can ask in order to determine whether an accountant can be helpful to your business or not, most of them we will explore below.
Questions to Ask an Accountant
There are three main categories of questions you would like to ask the accounting specialists during the interview you arrange with them.
• Services – Is the accountant offering bookkeeping besides tax and auditing services? What about management consulting, estate planning? Does the accountant help with the design and implementation of a financial information system that works for your business? Does the accountant offer additional services such as analyzing transactions for loans and financing, preparing, auditing, reviewing and compiling financial statements, managing investments, representing you before tax authorities?
• Personality – You should make sure that the style of work and personality of the specialist is compatible with yours. Is the professional the right choice for handling your business? After all, you are leaving your business in their hands, you want them to be reliable and professional. Ask specialists how they will handle situations and issues relevant to you and your business. Listen to the answers and make a decision on how they will approach your company.
• Fees – Make sure to ask about service fees upfront. A reliable accountant will never be hesitant about asking such questions and they will provide you with all the information you need to make a decision. Most professionals will commonly charge by the hour. Make sure their fee system and all the costs involved in working with them works for you and your business. Get a range of quotes, if needed, and you can also make a final decision based on the budget you can use for working with an accountant. However, don't base your decision solely on cost and mainly look for experience, professionalism, reliability.
Make the Most of Your Work with an Accountant
After you make a final choice and decide on a specialist, make sure to engage them through a letter or a document that spells out all terms of the agreement. Such a document should mention all details including the fees to be charged. Such a document will make sure that both you and the accounting specialist have the same expectations from this relationship.
Fundamental areas of accountant's expertise
How to choose an accountant?
Questions to ask an accountant
Make the most of your work with an accountant