Recommended Accountants
Part of your household running costs can be used against your profits and lower your tax bill. This is the place where that headache stops. We like to make a difference and ensure our clients get a

service that is value for money. Our fixed monthly fees ensure you always know what you are paying.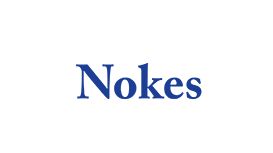 Nokes & Co is a family owned chartered accountants firm based in Rainham, Essex. We provide financial and accounting services to sole traders, partnerships and corporate clients from a variety of

industries across Essex, East London and the surrounding areas. Established in 2003, we have over 20 years combined experience in all aspects of Chartered Certified Accountancy and are members of the Association of Accounting Technicians (AAT) and Association of Chartered Certified Accountants.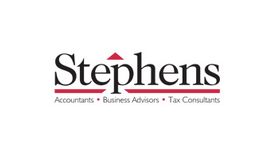 stephensaccountants.co.uk
For over 25 years the team at Stephens Accountants in Pontefract have been supporting business owners like you with our knowledge, expertise and first class service. We care about our clients. I

started using Stephens Accountants over 5 years ago and the service I have received from this local firm since then has been nothing but professional and friendly. Sean and the rest of his team do an exemplary job and I would recommend this accountancy firm to anybody.
The practice is one of the longest established in the East Antrim area. Four partners and six support staff assist a very diverse range of clients to meet the demands of the ever increasing complex

HMRC paperwork. Our aim is simple, to provide a totally professional service at a realistic price. We always offer clients a warm, friendly welcome and are very much interested in them as people.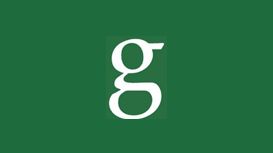 Whatever your needs, we can help. Garbetts is a firm of Chartered Accountants based in Brading on the Isle of Wight, offering accounts, taxation and business advisory and support services to a wide

range of businesses and individuals. At Garbetts we provide a cost-effective, high value solution to meet all of your financial needs. We work hard to get to know you in order to deliver timely, individual advice on how to improve your business and personal wealth.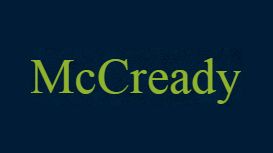 McCready Page is an independent firm of Chartered Certified Accountants and business advisers. We offer a comprehensive range of services, for both business and personal clients. In today's world, it

is important to make sure that you have someone reliable, competent and professional to help you with any financial or business planning, issues or objectives. At McCready Page, it is our aim to offer friendly, approachable, clear and transparent advice and support.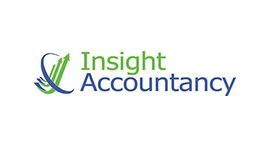 As specialised business accountants in Newcastle, Insight Accountancy can deliver a host of professional accounting services, helping you grow - whatever your enterprise. From the monthly essentials

like payroll services to more complex financial compliance matters, you can rely on Insight Accountancy to keep your business finances in check - and without the confusing financial jargon.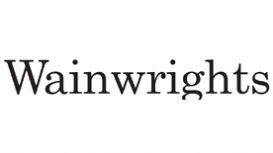 Based in Bromborough on Croft Business Park, here at Wainwrights we are an accounting firm and have practiced in the Wirral area for 20 years. We are proud to offer a high quality, low cost service,

and much of our success stems from word of mouth recommendations from an ever-growing list of satisfied customers. We continue to grow in other areas of the North West, such as Liverpool and Chester, so talk to us and see how we can help your business.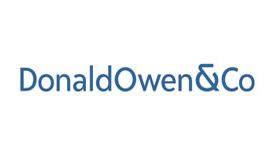 Donald Owen & Co have over 50 years experience in providing a range of financial services and expertise to individuals and owner-managed businesses. Located centrally in the market town of Carmarthen,

the practice is managed by Gareth Jones FCA, a native of the town and a Welsh speaker. Gareth qualified with KPMG in 1983 and gained experience in both their Swansea and Cardiff offices before leaving in 1991 to take over the practice on his father's retirement.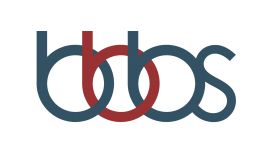 Business seems to be going well but you haven't seen a profit & loss report since your accountant did your tax last year! You're seeing the bank manager for a chat next week - you'd love to be able to

show him/her how well you're doing, but you are so far behind with the paperwork you're not even sure yourself!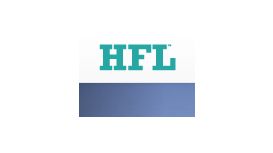 Our aim is to provide you with the professional advice, commercial guidance and tools to enable your business to thrive and to help you to achieve your objectives. We've been around long enough to

know what that entails, so you can be sure we've got your back.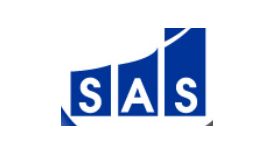 shropshire-accountancy.co.uk
Accurate record keeping is vital for all businesses. If you need help with yours give us a call and arrange a no obligation chat to see how we can help. We try wherever possible to offer fixed fee

pricing to help cashflow and avoid any nasty surprises.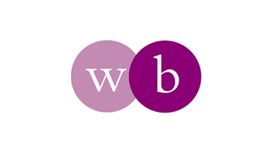 At Waller & Byford, we place you - the client - at the heart of everything we do. We strive in every respect to meet your needs and expectations and will work with you to develop an understanding of

your unique circumstances. From start-ups and SMEs, to contractors and large corporate groups, our friendly and approachable team can offer a range of flexible services tailored to meet all of your individual requirements.
Based in Banstead, Surrey, Clockwork Accounting offers small to medium sized businesses a comprehensive range of accountancy, bookkeeping, payroll, taxation and corporate services. Renowned for our

reliability, flexibility and highly competitive pricing structure, Clockwork Accounting serves the needs of Sole Proprietors, Partnerships and Limited Companies throughout South London and the South East. Each of our services can be employed as the need dictates, on a regular or one-off basis.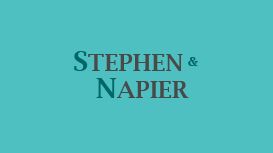 Stephen Napier & Company are Chartered Accountants based in Pontypool, Torfaen, South Wales. We provide accountancy services for Sole Traders, Partnerships and Limited Companies, plus a range of

related services covering Self Assessment tax returns to Payroll and other regulatory returns. We work primarily with small to medium size enterprises and have maintained many of our clients over many years of trading.
---
Accounts will become a very important part of your business endeavours, therefore you are maybe wondering how to find the best and most reliable accountant. Since every pound counts for a business owner, you want to know where you stand by the end of every month and year, here is when a reliable and knowledgeable accountant will help you. While using accounting software can help you monitor your business costs, it is simply not enough for your business. There are many benefits of working with a reliable accountant and they extend beyond simply monitoring numbers and costs. If you make sure to choose a good, reliable, and reputable accountant, they can become the financial partner of your company for life. This is why you want to take your time and ensure the best choice when looking for an accountant.
Before you decide to hire an accountant, make sure you understand the four fundamental areas where an accountant can be much of a help.
Fundamental Areas of Accountant's Expertise
• Accountant can help you with business advisory – An accountant should be knowledgeable about the business environment of your company, also your tax situation, financial statements, etc. Once the accountant is knowledgeable of all these aspects, they will be able to fit all pieces together and help you come up with a business plan and a personal financial plan. An accountant should be able to provide you with helpful and knowledgeable advice on different business aspects from insurance to expansion and everything in between. A reliable accountant will be able to provide you with an objective and unbiased insight and opinion.
• Accountant can help you with book-keeping and accounting – Of course, the main expertise of an accountant is accounting and book-keeping. An accountant will help you by setting bookkeeping and accounting systems to help you monitor and manage your day-to-day business records. A good system set by a reliable accountant will allow you to evaluate the profitability of your business and modify prices if required. An accountant will also help you with monitoring expenses and tracking budget, spotting trends and reducing accounting fees, etc.
• Accountant can help you with tax advice – A good accountant will also provide you with help on tax-related issues and questions in two main areas: tax compliance and tax planning.
• Accountant can help you with auditing – Auditing is a service most commonly required by a bank when it comes to loans. There are many levels of auditing and an accountant can help you with preparing financial statements, the actual audit, and other aspects of auditing.
How to Choose an Accountant?
Of course, the best and often easiest way to find a reliable accountant is by getting referrals. You can get reliable referrals for an accountant usually from your attorney, banker, or business colleague because these are the professionals, who often need to work with an accountant. While a good accountant will often work for a big company, there are many reliable and experienced specialists, who are certified public accountants and work for middle- and smaller-sized companies and businesses too. It is very important to check if the accountant has a CPA. Once you narrow down your choice and settle on an accountant professional, it is important to consider and discuss with the accountant how much of the work will be done by your company and how much of the workload will be done by the accountant. In general, an accountant will be able to help you in three broad categories: recording transactions, assembling transactions, and generating returns and financial statements. It is important to determine in which category you will need the help of the accountant.
The next step when choosing an accountant is to interview them and see how you will "click". If you have narrowed down your choice to more than one accountant, make sure to arrange interviews with all of them. There are many questions you can ask in order to determine whether an accountant can be helpful to your business or not, most of them we will explore below.
Questions to Ask an Accountant
There are three main categories of questions you would like to ask the accounting specialists during the interview you arrange with them.
• Services – Is the accountant offering bookkeeping besides tax and auditing services? What about management consulting, estate planning? Does the accountant help with the design and implementation of a financial information system that works for your business? Does the accountant offer additional services such as analyzing transactions for loans and financing, preparing, auditing, reviewing and compiling financial statements, managing investments, representing you before tax authorities?
• Personality – You should make sure that the style of work and personality of the specialist is compatible with yours. Is the professional the right choice for handling your business? After all, you are leaving your business in their hands, you want them to be reliable and professional. Ask specialists how they will handle situations and issues relevant to you and your business. Listen to the answers and make a decision on how they will approach your company.
• Fees – Make sure to ask about service fees upfront. A reliable accountant will never be hesitant about asking such questions and they will provide you with all the information you need to make a decision. Most professionals will commonly charge by the hour. Make sure their fee system and all the costs involved in working with them works for you and your business. Get a range of quotes, if needed, and you can also make a final decision based on the budget you can use for working with an accountant. However, don't base your decision solely on cost and mainly look for experience, professionalism, reliability.
Make the Most of Your Work with an Accountant
After you make a final choice and decide on a specialist, make sure to engage them through a letter or a document that spells out all terms of the agreement. Such a document should mention all details including the fees to be charged. Such a document will make sure that both you and the accounting specialist have the same expectations from this relationship.
Fundamental areas of accountant's expertise
How to choose an accountant?
Questions to ask an accountant
Make the most of your work with an accountant