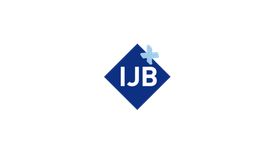 Established in 1986 at our office in Dalkeith, we opened an office in Dunbar's High Street in 2011 and added our Edinburgh office shortly after in 2013. Our two partners, John Campbell and David Brown

are both members of the Institute of Chartered Accountants of Scotland and have over forty years of experience in the profession.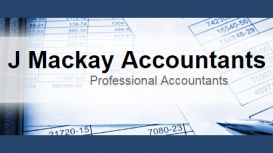 Maintaining accurate, reliable records is essential if you wish to effectively manage your business. If you want quality up-to-date information you can rely upon, or you require someone independent

who is dedicated to looking after your business' financial needs, you can be confident in the abilities of J Mackay Accountants Ltd.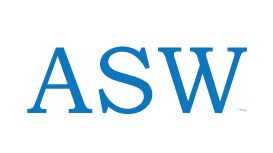 I have over 14 years experience in various accountancy roles including small business, large public organisation and a charitable body. Within each of these I have been involved at all levels from

payment processing through to the production of the annual accounts thus giving me a sound understanding of bookkeeping practices. Being a sole trader I am adaptable to the needs of your business and so ensuring that you receive the level of service that best suits the needs of you and your business.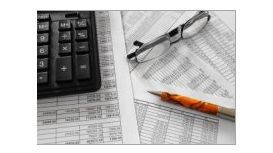 Established 10 years ago, The Edinburgh Bookkeeping Company provides Edinburgh and the surrounding areas with the finest quality bookkeeping, payroll and accounting services. We offer our services to

anyone and everyone from small business to the self employed and partnerships. We specialise in tax, VAT and payroll services for small business clients and limited companies.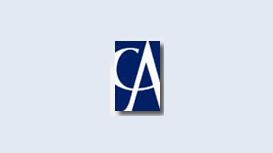 Helen Lowe was the first female accountant in Edinburgh and she established Helen Lowe & Company in 1928. She continued to be fully involved in running the business for the next 70 years, an amazing

achievement particularly for a woman in what was for long a male-dominated profession. We continue to be a small business providing accounting, tax and financial assistance to other small businesses and to private individuals.
Local Edinburgh Accountant with over 10 years experience, providing a full range of bookkeeping, payroll and accounts services to small and medium sized businesses in the Edinburgh area. We understand

that running your own business is tough, especially in today's economic climate.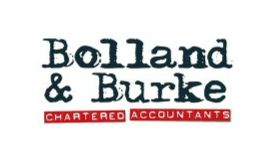 Bolland & Burke Chartered Accountants (BBCA) is a small and friendly firm of accountants in Edinburgh providing excellent tax and accounting services. The majority of our clients are small businesses

who operate in a variety of business sectors. Whether you are an individual looking for assistance with your personal tax return or a business owner in need of professional advice and more complex accountancy and tax services, BBCA can offer you quality services at very competitive prices.
We prove an invaluable business partner, available as a sounding board and source of advice on a wide range of business matters. We believe that businesses constantly need to strive to improve

efficiency, drive down cost and increase sales in order to optimise margins and ensure survival. Our company has the benefit of professional, practical, hands on staff and associates, dedicated to the development of UK businesses.
Geoghegans is an Edinburgh-based firm of chartered accountants. We offer a wide range of services and seek to be refreshingly unique in how we deliver them. Getting to know us could be one of the best

moves you ever make. Since 1918 we've done things our own way, preferring to remain resolutely independent, despite major consolidation within our industry.
For many people the accountant's services begin and end with the annual tax return. The accountant vanishes with your books for three or four months to produce Annial Accounts and calculate you tax

liability for the taxman, sends you a bill, then dissappears until next year. At Christies we believe we should be available whenever you need us, not just once a year.