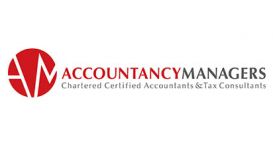 Why choose us from many accounting limited company out there and services of our accountants in London? We are chartered certified accountant and consultants and simply provide assistance in all facets of business, like tax accountants, contractors for accountants, which means less hassle for our clients and more time for them to do what they do best. We help our clients achieve their ambitions and recognize that our success is directly related to the success of our clients. Therefore as a client we pledge to take care of you and your business and tax related issues and have a reputation of swift and honest services.
---
Contact Details
Tax Accountants London-Accountancy Managers
164 New Cavendish Street
Marylebone, West End
W1W 6YT
Larger Map
Get Directions
Reviews and Ratings
Excellent services, easy to approach staff, would definitely recommend them.
I have never seen any red reminders since Accountancy Managers have taken over my accounts department. They have provided exceptional services and helped us save a lot of money! I would highly recommend them.
I had few years of backlog when Accountancy Managers took over. They have given me great support, I feel now I know more about my business. Their service is excellent.