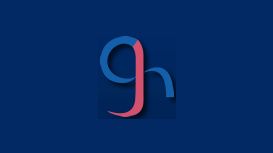 We are an independent firm based in Llandudno Junction, Conwy, North Wales, providing accountancy and tax services to a wide variety of business and private clients.
Our flexible approach means that we provide exactly the services you need. You may simply require a single service – your audit or annual accounts, perhaps – or you may be at the very beginning of your business career and require a whole range of services, from bookkeeping and payroll to tax and VAT advice. As your circumstances change, our services will keep pace with you.
Whatever you need, we can help. We'll deliver high quality, value for money advice and support and because we are members of the Institute of Chartered Accountants in England and Wales, you'll have the peace of mind of knowing you are dealing with experienced, qualified professionals.
---
Reviews and Ratings
Defining dyslexia is simple – difficulty in reading, writing and spelling correctly, according to the dictionary – but it is a complex condition that is likely to have a lifelong impact on anyone that it affects. For thousands of children diagnosed with dyslexia, the innovative work of Xavier Educational Software, based in the School of Pyschology at the University of Wales, Bangor, has played an important part in their education.