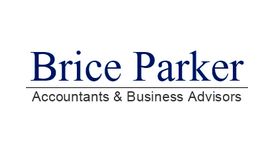 Carl (MD of Brice Parker) joined the Charities Board of Trustees earlier this year (2012) with a focus on helping us with our commercial (social enterprise) activity. Carl is working with us on developing our business plans on a new social enterprise working with young people, his support and input during his first year of office has been extremely valuable to us.
I've always had a passion for baking cupcakes and took the plunge to start my own business with my friend Gemma. I was recommended Brice Parker Accountants by a friend and they have been amazing with us. We were not sure on how to price our products but they showed us how to calculate our production costs and set prices according to the market.
---
Reviews and Ratings
Having been taken on as a sub-contractor a number of years ago at a previous company, I wasn't familiar with how taxes worked and as a result I ended up with a number of years of tax returns outstanding with HMRC. This resulted in a large number of heavy fines and pressure to submit my tax returns. Brice Parker was able to submit all of my outstanding returns and significantly reduce my fines by writing to HMRC on my behalf.