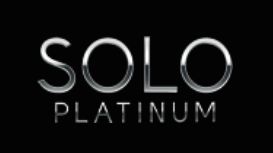 Market leading payment strategies for Oil & Gas Contractor Payroll
For contractors and agencies looking to work in an efficient and compliant manner, SOLO Platinum's innovative oil & gas contractor payroll solutions are the guiding light through the complexities of industry legislation and tax compliance. SOLO Platinum's solutions are built to maximise income and reduce the tax administration that comes with running a successful contract – leaving you, the contractor to concentrate on the delivery of a first class service to your client. A trusted solid network of industry experts in the oil and gas sector will guide and support you through oil & gas contractor accountancy, tax and payroll, insurance and legal compliance.
In the current climate with lower oil prices and contractors' rates being cut, retaining more of your contract's value has to be a priority for oil and gas contractors. SOLO Platinum's Oil & Gas Contractor Payroll solutions will maximise income to help combat any contract reductions that may have affected you.
Tailor-made solutions for efficient and compliant Energy and Mining Contractor Payroll
When working on large energy and mining contracts, maximising your income and reducing your tax burdens can be challenging enough, without adding the responsibilities of industry legislation, tax compliance, insurances and payroll. At SOLO Platinum, our team of industry experts release your time so you can concentrate on your contracts at hand – easing the stresses and strains that these requirements can bring to your working environment.
Contractor Payroll Solutions
Ensuring that contractors are paid on time is essential to the smooth running of your client's contract. SOLO Platinum's bespoke energy and mining contractor payroll solutions ensure that you will make the most of your valuable income while reducing the administration required to manage payroll and expenses.
SOLO Platinum are experts in energy and mining contract compliance – and we will always ensure that you are compliant with your contract's full requirements.
Contractor Accounting and Tax
SOLO Platinum's tailor-made energy and mining contractor accountancy solutions will also help you to remain tax and legislation compliant. Rest assured that at SOLO Platinum, our energy and mining industry experts will always be on hand to guide you through the complications that these contracts can bring you.
We provide market leading compliant payroll and accounting solutions to doctors, nurses and healthcare professionals.
Whether you're a locum doctor, nurse or physiotherapist, at SOLO Platinum, we can provide a tailor-made payroll and accountancy solution that fits your exact needs. Our contractor payroll services leave you free to run your contracts without the heavy administration burden that you'll have while contracting.
SOLO Platinum offers medical professionals a fully tax compliant service. And, as we have over 15 years of experience in medical & healthcare contractor payroll, we know how to save you money throughout your contract term. We ensure that you will receive much more of your valuable income, while reducing the administration burden that's required to manage payroll and expenses.
---
Reviews and Ratings
We do not have any reviews about Solo Platinum available right now.