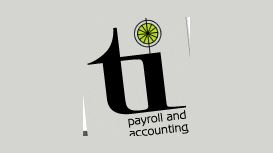 If you've answered 'True' to any of the above statements, you should talk to a new accountancy firm and discover what today's 'new breed' of accountants can do for you and your business. TI Payroll and Accounting are also industry leaders in Payroll Administration. With over 20 years experience they understand that your employee's are the back bone of your company.
Look at our Payroll Services to see the benefits of outsourcing your payroll.
Reviews and Ratings
I have recently used Ti Payroll for year end accounts, and can honestly say they have made my life much less stressful. Although they are a small team of local people, they provide a professional service that is as good as any big company. Three words sum up TI payroll. Efficient. friendly and reliable.
---