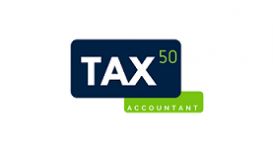 You need an accountant who has experience in your type of business. Tax50 has the experience that you need. Tax50 will give you business advice and take the burden of bookkeeping and administration out of your hands.
You can be confident all the work done by Tax50 is accurate and up to date. Tax50 will give you the right Accounting Solution for you.
Tax50 gives you the ability to submit your Self Assessment Tax Return directly from our website.
Call Tax50 today on 01942 - 538 239 and lets talk.

Services
Our invaluable and revolutionary Automated Tax Return (SA100) is just £50.00 representing exceptional value for money. When you consider the immense strategic importance of such a solution you can see the benefit. You may find that the value for money you receive from our Accounts & Tax Solutions also far exceeds your expectations.
We also offer you practical advice on how to manage your affairs in the most efficient manner possible. This advice is tailored to suit your business and lifestyle requirements. Finally, we can help you avoid costly late filing penalties.
Every sector of business is special. This is because each sector has its own problems and virtues. We can help you understand your business and trading sector in more detail and guide you with the basics in addition to enlightening you on the more complex matters that will be of interest to you.
Each sector has certain overlapping concerns which we can support you with and each sector will also have its own specific challenges and circumstances which you will be wise to exploit.
Tax50 has designed and packaged Accounting & Tax Solutions that will provide you with a clear advantage in your chosen trade. The Solutions are packaged in a way that will give you the maximum benefit with the least amount of input.
Photos
Tax50
Images from Tax50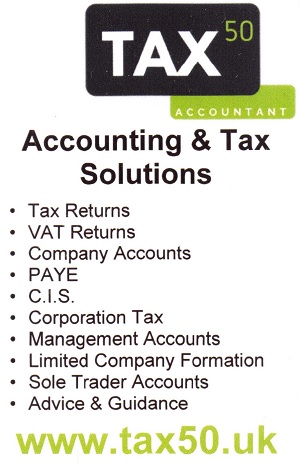 Reviews and Ratings
We do not have any reviews about Tax50 available right now.