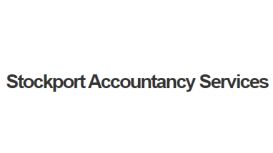 I have been self employed for over 18 years I have used various accountancy companies. I started to use Stockport Accountancy Services Ltd 3 years ago and since using them a great deal of pressure has been lifted from myself. All my tax issues have been dealt with promptly and accurately. The staff are great and there is also a personal touch. I can contact them at anytime if I have an issue or query that I need to discuss. I would personally recommend Stockport Accountancy and will continue to use there services in the future.
---
Reviews and Ratings
I would absolutely have no hesitation in recommending Stockport Accountancy Services Ltd. Since helping me through the daunting process of Incorporation the team have been a key component in my business. Louise provides a superb bespoke accounts and business assistance service which suit my specific requirements. The team do all my bookkeeping, credit control, payroll, vat returns, directors self assessment, companies annual return and corporation tax return.
Since using Stockport Accountancy Services, the stresses of having to complete my tax returns have been taken right out of my hands. Their efficiency and professionalism has really impressed me and I'd recommend their services to anyone.
I have always completed my own self assessment but as my business started to grow, I was finding the thought of completing yet another return quite a stressful one. I was recommended Stockport accountancy by a friend and all I can say is, I wish I had done it sooner! Louise made the process pain free and simple, the service was extremely quick and efficient. I would thoroughly recommend LSCB to anyone.