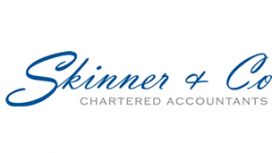 This page provides you with links to some of the best company search and credit checking services at the most competitive prices for specific types of searches. Enter the company name or number to begin with and you can then access all the documents from there. You can track for free as many companies as you want. The email lists the number of changes to the data on companies in your checkSURE Portfolio. When you login to your account these updates are listed for the companies that you are monitoring.
This facility provides you with a great way of keeping track of changes on your selected companies. For example, you will be alerted whenever there is a change of registered or trading address, credit limit and credit score, appointment or resignation of directors/secretaries, name change, CCJ events, etc.
---
Reviews and Ratings
We do not have any reviews about Skinner available right now.