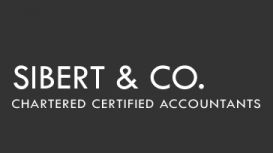 Sibert & Co. was recently established in 2013 by Rebecca Sibert, a Fellow of the Association of Chartered Certified Accountants. Having qualified as an accountant in England in 1997 Rebecca spent three years with KPMG in Bermuda before relocating to Jersey in 2000. Since that date she has specialised in accounting and tax work for businesses and individuals in the Channel Islands.
As well as being principal of the practice Rebecca is also a lecturer in Taxation at Jersey International Business School. The practice welcomes all new business, large and small. It's offices are conveniently located in Dumaresq Street in St. Helier.
---
Services
This is our principal business activity. We prepare financial statements for all types of business entities, in the first instance to fulfil their taxation requirements. Each of our clients has a dedicated qualified professional who is available to help and advise on all accounting related matters. As part of our service we endeavour to give business advice to help improve profitability, ease administrative burdens and be a point of reference for financial related decision making.
The administration of your business can be time consuming. From the set-up and on-going record keeping to assistance in completing ITIS and GST returns we can provide a regular service to ease your administrative burdens. We also provide training for members of your staff to ensure accounting records are kept correctly. Where improvements are possible we can introduce a variety accounting systems and advise in selecting a package to suit your business requirements.
Starting a business can be challenging. We guide you through the regulatory procedures necessary to enable your business operations to commence. At the early stages in the business life cycle financial advice can be crucial. From the practical advice in setting up your record keeping functions to assistance with obtaining funding to allow your business to grow we aim to become a trusted advisor. We take the time to understand your business objectives and ambitions which enables us help you achieve business success.
Reviews and Ratings
My tax seemed to be completed in no time. Fair price too!
Finally I now understand how my accounts actually work. At last someone who was prepared to spend the time explaining, without the hefty fees.