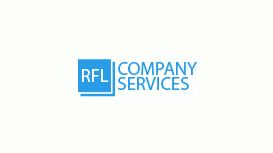 RFL Company Services was formed off the back of R.F Love and Company, a Chartered Accountancy firm operating in the South West, as a financial solution for our existing clients. Whilst several clients required a book keeping service, many required training of their existing book keepers and a few required higher financial functions, that a Financial Director would typically provide. RFL Company Services adapts its solutions to the needs of our clients.
Run by the father and son team of Roy and Richard Love, they draw upon there varied experiences to blend expertise and dynamism. Roy is a tall ship captain in his spare time, whilst Richard is a multi-linguist with a strong Sales background.
As Business owners, we understand the necessity of having access to good financial information at your fingertips, regardless of your business size. We review and evaluate the past, ensuring you can plan for the future, whether that is to grow the business or perhaps, sell it.
---
Contact Details
RFL Company Services
Unit 93, Basepoint Business Centre, Yeoford Way, Marsh Barton
Exeter, Devon
EX2 8LB
Larger Map
Get Directions
Services
Recording your information is key to staying on top of your business. Who owes me what? What money is in the bank to pay the bills? Are we profitable? are all questions that we answer through our bookkeeping service.
At RFL Company Services, we provide two types of bookkeeping service. We train your existing bookkeeper, or we provide the bookkeeping function for your business. More information about training can be find in our training section by clicking here.
Outsourcing your bookkeeping to ourselves is straightforward and stress free. We want you to spend more time on your business, allowing you to grow it whilst we provide the financial function. We are experienced with the majority of bookkeeping software, as well as being a key partner with Sage. Your computer skills are not important to the quality of service we provide; we are more than used to working with our clients who prefer paper to digital. We take your information and record it digitally, performing such tasks as quarterly Vat returns, CIS submissions and payroll as well as additional accounting services.
With over 40 years in the industry, our fully qualified bookkeepers have worked with a variety of individuals, Trusts and Small businesses turning over £40 Million.
Depending on your business size, you may not have enough work to employ a full-time bookkeeper. Part-time bookkeepers can move on for a variety of reasons, such as a desire for full-time work. Working with ourselves ensures you get continuity of service, and your time is not wasted explaining your processes and your requirements to a new bookkeeper periodically.
Our bookkeepers are overseen by Chartered Accountants, ensuring that all our staff are up to date with new laws and practices. We tailor make our service to your requirements, and can work on standard monthly fees so that all you have to concentrate on is getting your information to us on time.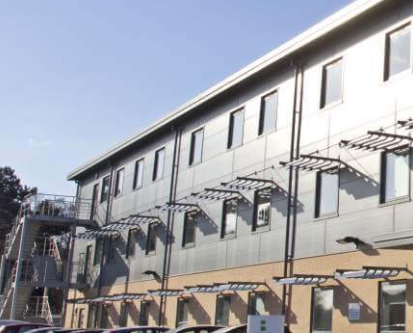 Businesses require accountants for several reasons, and one of the key reasons is their ability to critically review the past, which allows you the ability to make better decisions about the future. Utilising the profit and Loss account statement, we can assess the areas of profitability within your business, and the areas that are not so. An external assessment by an accountant is typically more objective and provides you the ability to pinpoint those areas that require attention to business growth.
Another key piece of information is the Balance sheet, which is a statement of a business's assets, liabilities and shareholder equity. A balance sheet can be described as a "snapshot" of the company's financial position at a point in time, such as Year End.
The most common classifications used by accountants within a classified balance sheet are:
Current assets.
Long-term investments.
Fixed assets (or Property, Plant, and Equipment).
Intangible assets.
Other assets.
Current liabilities.
Long-term liabilities.
Shareholders' equity.
The sum of these classifications must match this formula:
Total assets = Total liabilities + Shareholders' Equity.
By reviewing the difference between Assets and liabilities, a Balance statement can be used to assess whether a business has enough working capital to continue. A negative result can indicate that the business is running into trouble. The balance sheet indicates the net worth of a business, whilst also providing indication of potential cash flow issues which may affect the future of the business. A Balance sheet also indicates the ability of a business to deliver dividends to its owners/investors.
There are many uses of a balance sheet and a Profit and Loss sheet, and are just 2 of the tools that RFL Company Services accountants utilise to help business owners make better decisions. Working within many different types of industry from Construction to Charities, and Boating to Retail, RFL Company Services understand there are different nuances between business models and industries, advising accordingly.
Reviews and Ratings
We do not have any reviews about RFL Company Services available right now.