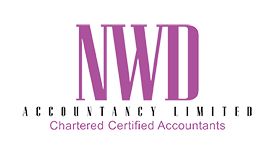 We pride ourselves on our highly personalised and tailored approach to our customers' needs. Our small but dedicated team are here to help whenever they can, working closely with our clients and partners to ensure that we provide the best results that we can for you and your business.
Dealing with a wide variety of clients, from actors and football clubs to sole traders just stepping into the world of business, our wealth of experience gives us the ability to work with any kind of company and to the highest possible standard. Our sole aim is to help you concentrate on your business and expand it, secure in the knowledge that your finances are safe in our hands.
---
Services
We understand that submitting accounts that accurately reflect your company is important, but the actual day-to-day running of your business is a full-time job. We pride ourselves on our highly personalised approach to your accounts that are accurate, submitted on time and carefully evaluated by our team, to ensure that we can identify where improvements can be made. Also important are your savings, so we can help your company to grow in the coming year.
Our compassionate and experienced team will treat your accounts like their own, but like our own, we realise that sometimes it's hard to consolidate everything you need to submit. Therefore, we offer an inhouse service; attending to your office to work alongside you, as we compile your accounts onsite, meaning that you no longer have to send us your paperwork. NWD Accountancy are also happy to receive your documents through other means, leaving you to concentrate on the thing that matters most, your company and building it up.
Our client size ranges dramatically, providing services for both small companies and huge corporate businesses alike, so no matter who you are, we know how to look after your personal finances. We have worked with clients in many different fields, such as: H&S Consultants, Physiotherapists, Sports Professionals, Football clubs and Actors, so whether you're the director of a company or a sole trader, you will be required to submit an annual self-assessment tax return.
We pride ourselves on our ability to analyse and explain your tax situation as simply and as jargon-free as possible, giving you the peace of mind as you understand the complex world of tax. As your HMRC-authorised agent, we can submit your personal taxes for you and will talk to HMRC on your behalf to ease the burden whilst you concentrate on your business.

Reviews and Ratings
We do not have any reviews about NWD Accountancy available right now.