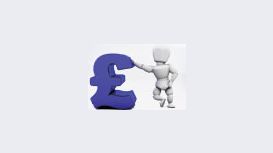 As a business owner, you have a statutory duty to "keep your books in good and proper order" and we offer a convenient and cost effective service which enables you to comply with this requirement. Our ICB (Institute of Certified Bookkeepers) qualified bookkeepers can carry out your bookkeeping using either your own software or fully licenced versions of Sage or Quickbooks software.
If you are a limited company we can carry out your bookkeeping to trial balance stage and recommend an excellent local accountant to complete your year end final accounts. An efficient accounting system and well maintained, easily accessible financial records can save hundreds of pounds on the final invoice from your accountant as it vastly reduces their workload. Most accountancy firms will be happy to accept accounts on a Sage or QuickBooks backup file and will therefore not need to see your original paperwork unless they have a specific query - again a time and money saving option!
---
Reviews and Ratings
We do not have any reviews about Newton Bookkeeping & Payroll available right now.