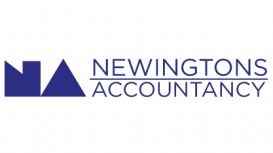 Newingtons Accountancy is based in Leicester and has over 13 years experience working with both Start-up and Growing Businesses whose needs have evolved over time. Our clients have stayed with us for anything up to 12 years and there aren't that many Accountants who can say this. Our clients have trusted us to ensure that your tax returns are completed properly and on time and you have rightfully claimed tax allowance for as many of your costs as is possible.
We provide guidance on the best company structure (sole trader; limited company; partnerships; limited liability partnerships) as well as legal and tax issues that you may need to consider.
---
Reviews and Ratings
I've hired Rajshree as my Accountant since 2005, and hired Rajshree more than once. Rajshree is highly skilled and always delivers beyond agreed outputs and expectations. Always professional and thorough, Rajshree is easily recommended. You won't regret it if you do!