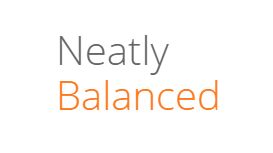 Company formation, Provision of registered address, Completing and filing of Companies House forms, Completing and filing of a company's annual returns.
Starting out in business as a contractor, freelancer, locum or consultant. Neatly Balanced Bubbles are the accountants for you. Neatly Balanced Bubbles focus their accountancy skills specifically on small businesses and taxpayers needing a tax return in the UK. We specialise in providing accountancy services, tax returns, payroll, bookkeeping, tax savings and tax advice to small businesses.
---
Reviews and Ratings
Over the past several years we believed that if we wanted outstanding service we should use traditional large accountancy firms. Oh how wrong we had been! We had been charged high fees without any real value being added to the business. Then through a recommendation we met Clair. In the short time that we've been working with Clair she has added more value to my business than we've got in the past several years from our previous accountants! Clair is outstanding. It feels like they are part of your business. I highly recommend Clair to all business owners.