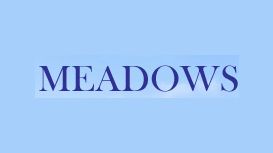 But being long established doesn't mean being old fashioned. In fact, quite the opposite. From the outside our offices look modern and contemporary. Step inside and the thinking is exactly the same. Our dynamic, innovative and progressive team of specialists have one goal in mind; to provide you with the very best advice and support. Advice and support to help your business be more successful, to reduce the tax you have to pay, and to help you increase your wealth.
Most practices of qualified accountants can provide an accounts and tax return production service to enable you to meet deadlines and advise you of the tax to pay. Meadows does that as well, it's called compliance, it's historical information, and it's generally of little value in helping you to improve the future performance of your business. Skip to the end if you want to know more about this service.
---
Reviews and Ratings
I must say how impressed I have been with the ease and efficiency of your company and with some of the financial savings you have been able to make for us.