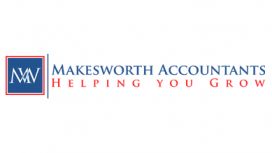 Makesworth Accountants was established in 2012. We continue to build on our enviable reputation for providing excellent advice and first class services to our business and personal clients, we have many clients in the local community and service businesses.
Makesworth Acountants are a professional, friendly and pro-active firm of Chartered Certified Accountants, based in Harrow, Middlesex. We have a wealth of experience business planning, tax planning and advice, tax investigation, accountancy service and compliance with all regulatory bodies such as HM Revenue and customs, Companies house and other specific bodies related to your business.
Makesworth Accountants has varied and interesting general practice clients lists which cover many industries.We act for small to medium-sized owner managed businesses, Sole proprietors, Partnerships and personal clients.
The firm is Committed to employ skilled staff members, who are either qualified accountants or currently training to become qualified accountants, We are committed to keeping staff up to date on all aspects of business to ensure our clients receive the best advice possible, To achieve this we have attained Training accreditation from Association of Chartered Certified Accountants (ACCA).
---
Contact Details
Makesworth Accountants
Unit 101, First Floor, Cervantes House
5-9 Headstone Road
Harrow, North West London
HA1 1PD
Larger Map
Get Directions
Services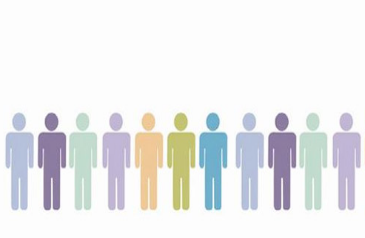 Company Formation:
We provide a cost -effective and efficient company formation service for.
New Companies;
Companies Limited by Guarantee;
Unlimited Companies;
For a Limited Company;
Complete the form below and send it to us for company formation;
We charge €125+vat , this price include VAT and Payroll Registration.
Our Business Plans:
Business plans are also regularly needed to support finance applications, especially bank lending.
We can assist with all aspects of the business plan including...
Business strategy and goal setting;
Budgets;
ash flow forecasts;
Profit forecasts.
All written elements of the plan such as business background, marketing plan, SWOT analysis, markets, competition and all of the other key elements that need presenting in the most suitable way to lenders.
Cash Flow Profit Forecasting:
If any business wishes to be successful then planning is essential. Many business owners often neglect planning as they have the daily pressures of running their business. If any business wishes to be successful then planning is essential. Many business owners often neglect planning as they have the daily pressures of running their business. Past results can often prove invaluable in future forecasting and Makesworth Accountants are perfectly placed to assist you with this. We can also then monitor your actual results and compare them to these budgets.
Bank Accounts Opening:
Need to get a bank account Open.
We can...
Advise you on the best banks for your needs;
Use our established relationships with the local banks to introduce you and assist in opening an account;
Prepare business plans and assist with raising finance.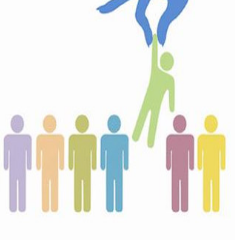 Self Assessment Return:
Makesworth accountants self Assessment Tax Return service for individuals helps to ensure your Tax Return is completed in a timely and efficient way whilst at the same time ensuring the right amount of tax is paid.
Capital Gain Tax:
Capital Gains Tax (CGT) arises on the disposal of an asset. In most cases this means a sale but it can also apply to a gift or compensation for loss or damage to an asset. An asset can mean shares, property, works of art or intellectual rights. In each tax year CGT is charged on the net total of your gains after deducting any allowable losses realised in the year or brought forward from earlier tax years.
Tax Inquiry Insurance:
HM Revenue Customs (HMRC) are more determined than ever to 'claw back' unpaid tax and to ensure all tax due is paid. The number of people being investigated by the taxman has doubled in one year. On top of this, the number of self employed people investigated has quadrupled while the annual prosecutions have risen sevenfold in three years.
The Revenue's increased aggressive stance means more and more innocent businesses and individuals are likely to be investigated. HMRC do not need a reason to investigate you and they can investigate anyone at random.
For most, if your affairs are in good order there should be little to worry about. It is however, the norm that when the Revenue make enquiries they will expect your professional adviser to explain how the computations have been prepared and how the amount of tax payable has been derived. As your trusted adviser we will also be best placed to support and advise you through the enquiry process and to deal with any specific issues that arise. Few individuals or businesses though have budgeted for such expense and for some the cost could be more than they can afford.
Reviews and Ratings
Outstanding service and excellent value for money. Highly recommend to anyone who is just starting up their own business.