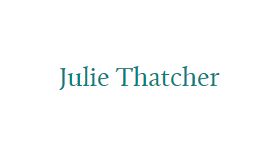 I have more than 16 years experience working within an accountancy environment. I now work for myself, offering a friendly, personable and efficient service. I understand that many people find anything to do with accounts quite intimidating, which is why I work in a very relaxed and approachable manner. I could not build a brickwall, rewire a house or create a beautiful piece of furniture, just as other people cannot deal with paperwork!
I decided to work for myself when my children started school, although I continue to work with Davies & Co Accountants in Herne Bay providing holiday cover. We continue to have a very good professional and personal relationship, after all, I was there for nearly 13 years!
---
Reviews and Ratings
Julie is dedicated and hard working, always acheiving what she says she will do. A life saver with bookkeeping and invoicing.