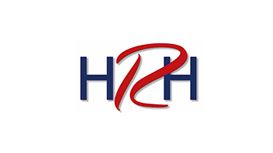 We have been established for over 30 years in the accountancy profession, and our clientele enjoy the benefits of our vast experience and personal service that few can equal. Our continuous service to clients, both local and nation-wide, proves that we have expertise to enable us to cover all aspects of accountancy. Our commitment to excellence enables us to save you the frustration and confusion, as our clients will testify. Your satisfaction is guaranteed, as is our promise to meet your deadline, together with providing the very highest standards of service.
We consider it a pleasure to serve you wherever you are, and provide a friendly, professional and personal service. True experts in helping businesses grow and financially manage the challenges that arise during the growth of a business. When you make your money our goal is for you to keep as much of it as you can by paying as little tax as you can.
---
Reviews and Ratings
Efficient friendly firm with approachable staff at all levels. Always willing to help! Reception Staff extremely friendly.
I have been with HRHarris & Partners for some 30 years. If I hadn't been satisfied at any point I wouldn't have hesitated to leave. I have also found HRH to be very helpful with Tax Planning, etc. and most helpful in their efforts when we have needed to raise finance.