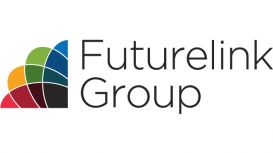 Providing contractor solutions since 1996. Whether you are looking for an Umbrella PAYE solution, or thinking of setting up your own business to become a freelancer – our solutions are for you. We support contractors from many sectors including oil and gas, construction, healthcare, automotive and security to name just a few.
We also work with Recruitment Agencies offering all of the above services to temporary workers. Being compliant is a key to our business and we work hard to ensure that we offer compliant contractor solutions at all times. We have a dedicated team that reviews and advises on the latest regulations. This not only means our solutions fully comply with HMRC, it also means you are kept up to date on changes. We are also regularly audited and within our Group have been accredited by: APSco, Lawspeed, and ISO:9001.
---
Services
Our CIS tax solution is right for you if you are a self-employed contractor or subcontractor under HMRC's Construction Industry Scheme (CIS), or if you're going to apply for CIS status.
The CIS sets out HMRC's rules regarding how payments must be handled to contractors and subcontractors for construction work. A UTR (unique tax reference) number (formerly known as the CIS card) is issued by HMRC upon registering for CIS status. We use the UTR to ensure that the correct amount of CIS tax is deducted from your payments.
Tax regulations and HMRC rules can be overwhelming and complicated. To keep you compliant and relieve you from this unwanted stress, we have the solution.
As part of our group of companies we have a Contractor Tax Advice Team on hand to help. This service is headed up by a Tax Advisor with over 30 years experience of working with HMRC.
Reviews and Ratings
We do not have any reviews about Futurelink Group available right now.