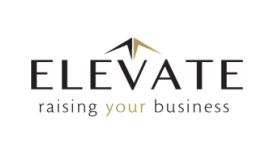 Elevate has been designed to be more than 'just' a cloud accounting package. Our goal is to provide you with accounts on online accounting service whilst you are on the go, 24/7 and to help you develop and raise your business to new and exciting levels with our special ingredient of powerful business coaching.
This is delivered by an experienced team who have been providing accounting services in Croydon and expert business accounting advice for small businesses for over 25 years.
Never be out of the loop again and enjoy peace of mind with sound planning and support.
---
Services

Elevate is not just a single service – it is a combination of the best cloud accounting software, easy to access real time accounts and management information and business coaching services all supported by over 25 years' of accounting expertise. This powerful combination will help take your business to the next level.
We believe that modern accounting services for small business shouldn't just be about crunching numbers, but instead be about offering support and practical advice to develop and Elevate your business.
Cloud Based Accounting Services:
Elevate uses the latest, and most trusted cloud accounting packages. The use of this trusted technology gives you complete control over your accounts and flexibility to access your accounts and financial information from anywhere, anytime and on any device. This ensures your accounting is a more fluid and efficient process that can be carried out without the need to be tied to a desk. Elevate keeps important information at your fingertips whenever you, or your team, need it.
Elevate doesn't just give you a basic online accounting package, it also gives you access to real time accounts and management reports to help you make important business decisions.The Spotlight and Fathom reporting modules provide you with insightful business intelligence, allowing you to track the performance of your business against your targets. Our team of trusted advisors will not only provide superb accountancy advice but they will help you decide on your own KPIs based on their relevance to your business.Meaningful reporting to help you track and monitor the performance of your business.
Reviews and Ratings
We do not have any reviews about Elevate Accounting available right now.