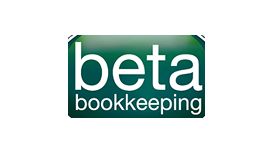 Beta Bookkeeping provides local Horsham based bookkeeping and administrative support for all small businesses.
Bookkeeping is the bedrock for all businesses, both large and small. Whilst bigger companies have the benefit of an in-house accounts department, many smaller companies and sole traders have to try and fit bookkeeping in amongst the many other important elements of commerce. By outsourcing your bookkeeping you can free up your time and concentrate on winning new orders, processing them efficiently and growing your business.
Beta Bookkeeping is certified and authorised by The Institute of Certified Bookkeepers, is fully insured, and can provide a professional, friendly and time-saving service tailored to your individual need and at a rate that is usually far less than an accountant might charge.
---
Reviews and Ratings
We have worked with Beta Bookkeeping for over three years now and have found the company to be reliable, fast acting and with superb client focus. We save money using their services as it frees up our time in areas that suit our skill sets.