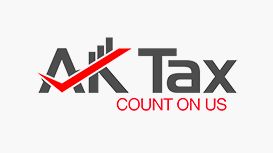 If you're a business owner, your business is the key to getting where you want to go in life. What do you want? That dream house? A new car? Financial security for the future? Time with the family? A well-run and growing business can help you achieve your goals.
That's where we come in. We're accountants and tax advisors for small businesses, based in Medway, Kent but working for clients nationwide.
We're committed to making your business work for you. So that it's not a problem (and a business going badly can quickly become a nightmare) but an enjoyable and successful experience.
We don't just deal with your accounts and tax (looking backwards) – we look forwards and help you with planning your future and giving you the right financial information to help you get there.
Whether you're a landlord or a developer, you're going to run up against a whole range of tax issues that apply to your property transactions. And with those transactions running into the hundreds of thousands of pounds, making a slip-up with your tax planning can cost you very dearly indeed. VAT, income tax and corporation tax all hold a number of dangers that can trip up the unwary property businessperson.
As always, the best tax planning is done in advance. So we'd like to sit down with you, talk over your plans, and put together a personalised property strategy that is going to work for you in the short and the long-term. You work hard, so it's worth devoting a few hours to making sure that the profits you've created stay in your pockets as much as possible.
---
Reviews and Ratings
We do not have any reviews about AK Tax & Accountancy available right now.