Recommended Accountants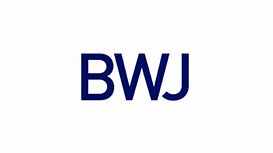 This sustained success is the result of a willingness to constantly adapt to the ever accelerating pace of change. The organisation continues to amass a wealth of experience that helps clients large

and small, private and commercial, rise to the fresh challenges that present themselves to society and business. One thing that has not changed, however, is our values - we have always been committed to honesty and integrity. We are dedicated to doing our very best for each and every client.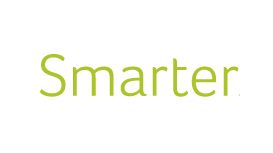 Everyone will have different criteria for choosing an accountant. We like to spend time with you to find out exactly what's important to you. We can then tailor our service to suit you. Each and every

customer is different and so is our service, we can offer everything from a full bookkeeping service to high level tax planning, and everything in between.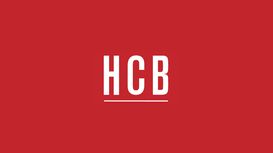 What is it about HCB that makes the firm a good choice for commercial and personal legal and financial services? Our aim at HCB has always been to provide a first class service to clients and to do

this we provide as many services as possible to help you keep all your matters in one place. Initially established as a law firm, we now provide accountancy services for all our clients meaning you can take care of all your affairs in one place.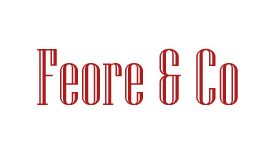 feoreandcoaccountants.co.uk
The practice was established in 1984. I qualified as a Chartered Accountant in 1976, having spent 5 years as an articled clerk with a medium sized London firm called Chipchase Jarvis & Co. From 1976

to 1984 I worked for a small practice based in Temple Square, Aylesbury called Terrell & Co, gaining further experience in the preparation of accounts and associated tax matters for a wide variety of small businesses, partnerships and limited companies.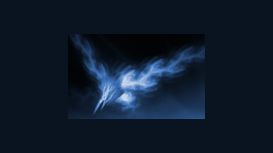 We feel that you should be able to approach us without fear and we endeavour to offer a laugh to what you probably don't think is the most excited aspect of your business. However we find it wildly

exciting and feel that it's really important that you understand your business and your figures and we will tirelessly harass you until you do. Of course we always put this into plain English so that you do not feel confused by accounting jargon.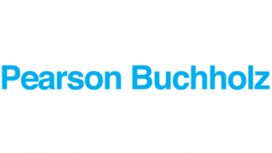 Pearson Buchholz, Chartered Oxfordshire Accountants, was formed on 1 May 1998 following a demerger from the national firm, Baker Tilly. The partners in the Oxford office at that time, Roger Pearson

and Lynne Buchholz, felt that the time was right to break away from the constraints of a large national firm to offer a more personal and cost-effective service. The flexibility that this encompasses has been the largest benefit since the establishment of the firm.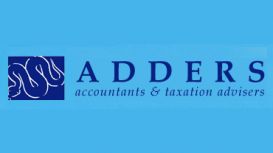 Adders Accountants was established in 1994 by Jim Bennett a qualified accountant who has been in private practice over 30 years and today, we continue to build on our enviable reputation for providing

excellent advice and first class service to our business and personal clients alike. As well as general accountancy, audit and tax skills, our staff have individual specialist skills which enables us to provide clients with a first class service as and when required.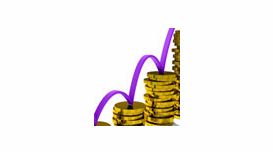 Whatever your needs, we can help. Michael Filiou PLC is a firm of Accountants based in the London suburb of Potters Bar, Hertfordshire. Offering accounts, taxation and business advisory and support

services to a wide range of businesses and individuals. At Michael Filiou PLC we provide a cost-effective, high value solution to meet all of your financial needs. We work hard to get to know you in order to deliver timely, individual advice on how to improve your business and personal wealth.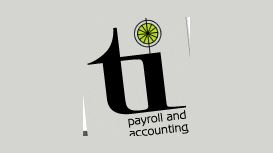 If you've answered 'True' to any of the above statements, you should talk to a new accountancy firm and discover what today's 'new breed' of accountants can do for you and your business. TI Payroll

and Accounting are also industry leaders in Payroll Administration. With over 20 years experience they understand that your employee's are the back bone of your company. Look at our Payroll Services to see the benefits of outsourcing your payroll.
We are able to offer a complete range of accountancy services from business set up and book-keeping advice through to financial year end accounts and tax return service, as well as payroll service. We

have an experienced management team with over 25 years accountancy experience providing a professional service tailored to our clients needs.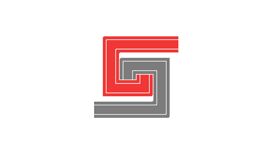 Whatever your needs, we can help. Cassidys Chartered Accountants is a firm of Accountants based in Ashford, Kent offering accounts, taxation and business advisory and support services to a wide range

of businesses and individuals. At Cassidys Chartered Accountants we provide a cost-effective, high value solution to meet all of your financial needs. We work hard to get to know you in order to deliver timely, individual advice on how to improve your business and personal wealth.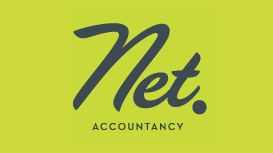 If you're looking for an accountancy service that treats you as an individual, talk to Net Accountancy. We believe in working with, rather than for, our clients and in tailoring our services to meet

the unique needs of each company. By choosing our services you'll discover how the right accountant can be a true ally to your business.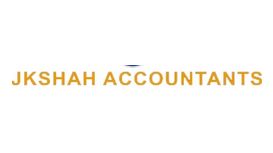 If you are an independent contractor, or considering becoming one, you simply can't afford to ignore J.K.Shah accountants, a unique accountancy, tax and record-keeping system designed especially for

you. Becoming an independent contractor offers many benefits and can be extremely lucrative for you. The problem is the financial maze you are faced with.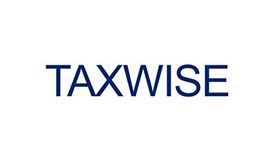 Taxwise gave me advice that saved me more than £2,500 a year in PAYE tax the first time I ever met them, by advising that we change the way we take profits from the company. And their fees are almost

half what I was paying my previous accountants. Taxwise take care of all of my personal and corporate tax requirements. Richard regularly pops in for a chat, usually about tax!, - a subject on which he has encyclopediac knowledge!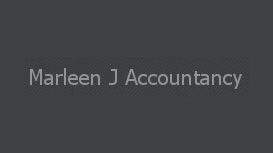 Marleen J Accountancy Services believes that her company's unique strength is that she never forgets that she acts for her clients, and always put their interests first and she develops in all cases

an extremely personalised and warm relationship. She takes care to make sure that she communicates with our clients in a non technical, easy to understand way.
---
Accounts will become a very important part of your business endeavours, therefore you are maybe wondering how to find the best and most reliable accountant. Since every pound counts for a business owner, you want to know where you stand by the end of every month and year, here is when a reliable and knowledgeable accountant will help you. While using accounting software can help you monitor your business costs, it is simply not enough for your business. There are many benefits of working with a reliable accountant and they extend beyond simply monitoring numbers and costs. If you make sure to choose a good, reliable, and reputable accountant, they can become the financial partner of your company for life. This is why you want to take your time and ensure the best choice when looking for an accountant.
Before you decide to hire an accountant, make sure you understand the four fundamental areas where an accountant can be much of a help.
Fundamental Areas of Accountant's Expertise
• Accountant can help you with business advisory – An accountant should be knowledgeable about the business environment of your company, also your tax situation, financial statements, etc. Once the accountant is knowledgeable of all these aspects, they will be able to fit all pieces together and help you come up with a business plan and a personal financial plan. An accountant should be able to provide you with helpful and knowledgeable advice on different business aspects from insurance to expansion and everything in between. A reliable accountant will be able to provide you with an objective and unbiased insight and opinion.
• Accountant can help you with book-keeping and accounting – Of course, the main expertise of an accountant is accounting and book-keeping. An accountant will help you by setting bookkeeping and accounting systems to help you monitor and manage your day-to-day business records. A good system set by a reliable accountant will allow you to evaluate the profitability of your business and modify prices if required. An accountant will also help you with monitoring expenses and tracking budget, spotting trends and reducing accounting fees, etc.
• Accountant can help you with tax advice – A good accountant will also provide you with help on tax-related issues and questions in two main areas: tax compliance and tax planning.
• Accountant can help you with auditing – Auditing is a service most commonly required by a bank when it comes to loans. There are many levels of auditing and an accountant can help you with preparing financial statements, the actual audit, and other aspects of auditing.
How to Choose an Accountant?
Of course, the best and often easiest way to find a reliable accountant is by getting referrals. You can get reliable referrals for an accountant usually from your attorney, banker, or business colleague because these are the professionals, who often need to work with an accountant. While a good accountant will often work for a big company, there are many reliable and experienced specialists, who are certified public accountants and work for middle- and smaller-sized companies and businesses too. It is very important to check if the accountant has a CPA. Once you narrow down your choice and settle on an accountant professional, it is important to consider and discuss with the accountant how much of the work will be done by your company and how much of the workload will be done by the accountant. In general, an accountant will be able to help you in three broad categories: recording transactions, assembling transactions, and generating returns and financial statements. It is important to determine in which category you will need the help of the accountant.
The next step when choosing an accountant is to interview them and see how you will "click". If you have narrowed down your choice to more than one accountant, make sure to arrange interviews with all of them. There are many questions you can ask in order to determine whether an accountant can be helpful to your business or not, most of them we will explore below.
Questions to Ask an Accountant
There are three main categories of questions you would like to ask the accounting specialists during the interview you arrange with them.
• Services – Is the accountant offering bookkeeping besides tax and auditing services? What about management consulting, estate planning? Does the accountant help with the design and implementation of a financial information system that works for your business? Does the accountant offer additional services such as analyzing transactions for loans and financing, preparing, auditing, reviewing and compiling financial statements, managing investments, representing you before tax authorities?
• Personality – You should make sure that the style of work and personality of the specialist is compatible with yours. Is the professional the right choice for handling your business? After all, you are leaving your business in their hands, you want them to be reliable and professional. Ask specialists how they will handle situations and issues relevant to you and your business. Listen to the answers and make a decision on how they will approach your company.
• Fees – Make sure to ask about service fees upfront. A reliable accountant will never be hesitant about asking such questions and they will provide you with all the information you need to make a decision. Most professionals will commonly charge by the hour. Make sure their fee system and all the costs involved in working with them works for you and your business. Get a range of quotes, if needed, and you can also make a final decision based on the budget you can use for working with an accountant. However, don't base your decision solely on cost and mainly look for experience, professionalism, reliability.
Make the Most of Your Work with an Accountant
After you make a final choice and decide on a specialist, make sure to engage them through a letter or a document that spells out all terms of the agreement. Such a document should mention all details including the fees to be charged. Such a document will make sure that both you and the accounting specialist have the same expectations from this relationship.
Fundamental areas of accountant's expertise
How to choose an accountant?
Questions to ask an accountant
Make the most of your work with an accountant