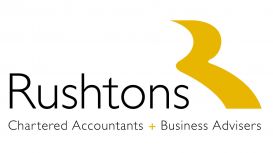 We are an independent, full service firm of Chartered Accountants and Business Advisers operating from our offices in Preston and Blackpool, Lancashire.
We have an extensive history dating back to 1880. We are immensely proud of this history and believe the knowledge and experience that has been retained over the years in the firm is invaluable to our clients.
We have experienced qualified accountants leading each service and ensure that clients benefit from our multi-disciplinary team. We are proud to be the Preston accountant and Blackpool accountant representatives of the UK200 group and NIFA, which helps to pool knowledge across the UK and keep our team fully aware of the latest updates to industry practices and legislation.
Overall our approach is to provide a cost-effective, high value solution to meet all of your financial needs. We work hard to get to know you in order to deliver timely, individual advice on how to improve your business and personal wealth.
Contact Details
Rushtons Chartered Accountants & Business Advisers
Shorrock House, 1 Faraday Court, Fulwood
Preston, Lancashire
PR2 9NB
Larger Map
Get Directions
Services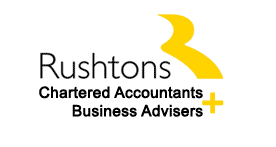 We provide a range of compliance services to support all aspects of business administration.
We can help you by making sure accounts are prepared in the correct format, statutory books and other company secretarial records are kept up-to-date and that all statutory returns are prepared. Our experienced team will relieve you of the regulatory burden and leave you more time to concentrate on other areas of your business. In short, we will make sure everything is in the right format, in the right place and at the right time.
Our range of compliance services includes:
statutory audits;
annual accounts;
company secretarial services;
payroll procedures;
tax returns; and
grant claims.
The combination of your business knowledge and our support services will help your business to grow and increase profitability.
Management Information:
Regular management information is vital to the continued success of any business. We work closely with you to get to know your business so we can make suggestions to help improve profits or to develop and grow your business. We can prepare your monthly or quarterly management accounts to ensure you always have reliable and accurate information on which to base your business decisions.
Payroll:
Running a payroll can be time consuming and complicated and divert resources from the core activities of your business. We can address this by installing payroll software and training your staff. Outsourcing this activity also helps relieve the pressure and we can offer cost-effective solutions. We are able to provide the complete service, what ever the size or complexity of your business, or simply provide support when needed.
Bookkeeping:
We can help you with all your general bookkeeping requirements, either at your offices or at our office. You may require help to write up books or need us to add the finishing touches to information on bookkeeping systems in order to create your own management information. If you do not employ a bookkeeper then we can take up the role or help you recruit the right person for your business.
Business Planning and Forecasts:
Every business should plan ahead to ensure success but daily business pressures often conspire to delay the strategic planning process. Financial forecasts are a crucial part of any business plan and we will ensure these are both meaningful and robust.
Liaising with banks and institutions:
We offer support when liaising with banks and other financial institutions. Drawing on our wealth of experience we can support our clients through this often daunting experience.
Reviews and Ratings
We do not have any reviews about Rushtons Chartered Accountants & Business Advisers available right now.